Lucille Ball & Desi Arnaz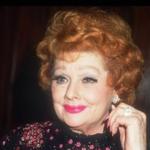 Lucille Ball
$60 Million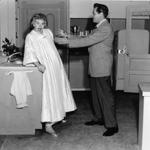 Desi Arnaz
$20 Million
Arnaz and Ball's marriage was turbulent due to Arnaz's use of alcohol and womanizing. Ball first filed for divorce in September 1944, but returned to him before the interlocutory decree became final. Several years later, Arnaz and Ball had two children, who also went into acting - Lucie and Desi Arnaz, Jr. The couple ultimately divorced in 1960.
Lucille Ball net worth: Lucille Ball was an American comedienne, actress, model, and businesswoman who had a net worth of $60 million dollars...
Desi Arnaz net worth: Desi Arnaz was a Cuban-American musician, actor, and television producer who had a net worth of $20 million. Desi Arnaz...
Profession
Comedian, Model, Actor, Television producer, Singer
Profession
Comedian, Singer, Musician, Television Producer, Actor, Television Director, Film Producer
Date of Birth
Aug 6, 1911 - Apr 26, 1989 (77 years old)
Date of Birth
Mar 2, 1917 - Dec 2, 1986 (69 years old)
Nicknames
Lucille Désirée Ball
Diane Belmont
Technicolor Tessie
The First Lady of Television
Lucy
The Queen of Comedy
Lucille Ball Morton
Queen of the B movies
Lucille Desiree Ball
Lucy Ricardo
Nicknames
Desiderio Arnaz
Desiderio Alberto Arnaz ye de Acha the Third
Desiderio Alberto Arnaz y de Acha III
Ethnicity
Irish American
French American
English American
Scottish American
Ethnicity
Cuban American
Cubans
Height
5 ft 11 in (1.82 m)
Nationality
United States of America
Nationality
United States of America
Lucille Ball Appearances
Five Came Back

Peggy Nolan

Yours, Mine and Ours

Helen North Beardsley

The Dick Cavett Show

Him/Herself
Desi Arnaz Appearances
Father Takes a Wife

Carlos Bardez

Four Jacks and a Jill

King Stephan VIII of Aregal