Lauren Bacall & Humphrey Bogart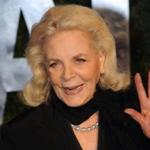 Lauren Bacall
$50 Million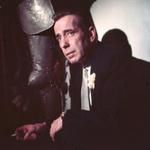 Humphrey Bogart
$5 Million
Humphrey Bogart met Lauren Bacall on the set of "To Have and Have Not" in 1943. At the time, Bacall was 19 years old and living with her mother, and Bogart was 44 and married to actress Mayo Methot. The couple wed in 1945, had two children (Stephen and Leslie), and remained together until his death from cancer in 1957.
Lauren Bacall net worth and salary: Lauren Bacall was an American actress who had net worth of $50 million dollars. Lauren Bacall...
Humphrey Bogart net worth: Humphrey Bogart was an American actor who had a net worth of $5 million dollars. Born in New York City...
Profession
Model, Actor, Voice Actor, Author, Spokesperson
Date of Birth
Sep 16, 1924 - Aug 12, 2014 (89 years old)
Date of Birth
Dec 25, 1899 - Jan 14, 1957 (57 years old)
Nicknames
Betty Joan Perske
The Look
Betty
Betty Bacall
Betty Jean Perske
Baby
Nicknames
Bogie
Humphrey DeForest Bogart
The Last Century Man
Bogey
Height
5 ft 7 in (1.727 m)
Nationality
United States of America
Nationality
United States of America
Lauren Bacall Appearances
These Foolish Things

Dame Lydia
Humphrey Bogart Appearances
Beat the Devil

Billy Dannreuther

Going Hollywood: The War Years