Kristin Cavallari & Jay Cutler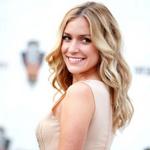 Kristin Cavallari
$30 Million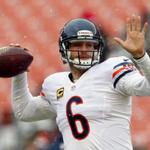 Jay Cutler
$30 Million
Kristin Cavallari and quarterback Jay Cutler began dating in late 2010, and became engaged in April 2011. The couple briefly called off the engagement in July 2011 because Cutler was not accustom to the media frenzy involved with Cavallari's pop culture lifestyle, but the couple reconciled in November 2011, and wed on June 8, 2013 in Nashville, Tennessee. They currently have two sons, and a daughter on the way.
Kristin Cavallari Net Worth: Kristin Cavallari is an American television personality, fashion designer and actress who has a net worth of $30 million dollars. Kristin Cavallari...
Jay Cutler Net Worth and salary: Jay Cutler is a retired American professional football quarterback who has a net worth of...
Profession
Actor, TV Personality, Fashion designer
Profession
American football player, Athlete
Date of Birth
Jan 5, 1987 (35 years old)
Date of Birth
Apr 29, 1983 (39 years old)
Nicknames
Kristin Elizabeth Cavallari
Kristen Cavallari
Kris
Kristin Elizabeth Cutler
Kristen Elizabeth Cavalleri
Nicknames
Jay Christopher Cutler
Weight
233 lbs (105.69 kg)
Nationality
United States of America
Nationality
United States of America
Kristin Cavallari Appearances
Van Wilder: Freshman Year

Kaitlin Hayes