Kris Jenner & Bruce Jenner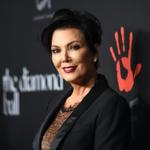 Kris Jenner
$170 Million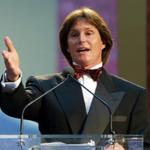 Bruce Jenner
$100 Million
Kris Jenner is an American TV star who had been married to former U.S. Olympian Bruce Jenner since 1991. Kris Jenner is the mother of reality stars, Kim, Kourtney and Khloe Kardashian, who, along with son Rob, are her children from her previous marriage to famed defense attorney Robert Kardashian. Jenner is a regular on reality show "Keeping Up with the Kardashians" and has appeared on her family's other programs, including "Khloe and Lamar", "Kourtney and Kim Take New York" and "Kourtney and Khloe Take Miami". Her daytime talk show "Kris" was cancelled after six weeks. Former husband Bruce Jenner is an Olympian who took the gold medal in decathlon at the 1976 Summer Olympics in Montreal. Like his former wife, Bruce also regularly appeared on his family's reality TV shows, most frequently on "Keeping up with the Kardashians." The ex-Wheaties spokesman married Kris Jenner in 1991, a month after she divorced Robert Kardashian. Kris and Bruce have two children together: Kendall, who was born in 1995, and Kyle, born in 1997. They announced their formal separation in October of 2013.
Kris Jenner is an American reality television star, producer, media personality, and author who has a net worth of $170 million. A businesswoman and entrepreneur, Kris is probably most famous for appearing on the reality show "Keeping Up with the Kardashians"...
Bruce Jenner net worth: Bruce Jenner is an Olympic gold medalist, corporate spokesman and reality TV star who has a net worth of $100 million. Bruce won a gold medal...
Profession
Presenter, Businessperson, Television producer
Profession
Athlete, Public speaker, Socialite, Businessperson, Sports commentator, Actor
Date of Birth
Nov 5, 1955 (66 years old)
Date of Birth
Oct 28, 1949 (72 years old)
Nicknames
Kristen Mary Houghton
Kris Kardashian
Kris Kardashian-Jenner
Kris
Nicknames
William Bruce Jenner
bruce_jenner
Bruiser
Nationality
United States of America
Nationality
United States of America
Kris Jenner Appearances
Keeping Up with the Kardashians

Him/Herself
Bruce Jenner Appearances
The Hungover Games

Skip Bayflick