Kim Kardashian & Kanye West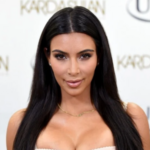 Kim Kardashian
$1.7 Billion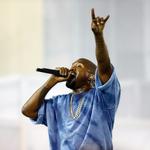 Kanye West
$500 Million
"Kimye" is the nickname given to celebrity power couple Kim Kardashian and Kanye West, who wed in 2014. Kardashian is an American TV star, fashion designer and actress who stars on several reality shows, including "Keeping Up with the Kardashians" and the "Kourtney and Kim" series. Husband West is a successful rapper, songwriter and producer who has sold more than 87 million records around the world. He is a 21-time Grammy Award winner and was named to "Time Magazine's" list of the 100 Most Influential People in the World. "Rolling Stone" magazine considers three of his albums to be among the 500 Greatest of All-Time. Kardashian began dating West after filing for divorce from NBA player Kris Humphries. Her divorce to Humphries became official after a settlement in June 2013, after Kardashian and West had been dating since April 2012. Kimye announced their engagement in October of 2013 and married in Italy in 2014 before honeymooning in Ireland. As of this writing Kim and Kanye's combined net worth is $3.6 billion.
Kim Kardashian net worth: Kim Kardashian is an American reality television star, model, entrepreneur and spokesperson who has a net worth of $1.7 billion. Kim Kardashian is one of the most-famous and richest celebrities on the planet. In a given year, Kim earns $50 - 80 million between her various endeavors and gro...
Kanye West is an American producer, rapper, fashion designer, and entrepreneur. As of this writing, Kanye West's net worth is $500 million. He was at one pointone of the the three richest self-made black people in US history...
Profession
Entrepreneur, Model, Actor, Businessperson, Fashion designer, TV Personality, Television producer
Profession
Record producer, Songwriter, Singer, Actor, Film Producer, Rapper, Businessperson, Screenwriter, Fashion designer, Music Video Director
Date of Birth
Oct 21, 1980 (43 years old)
Date of Birth
Jun 8, 1977 (46 years old)
Nicknames
Kimberly Noel Kardashian
Kim
Kimmie
Kimberly Noel "Kim" Kardashian
Kim Kardashian-West
Kim West
Nicknames
Kanye Omari West
Konman
Yeezy
The Louis Vuitton Don
Ye
Kanye Cheddar
Ethnicity
White American
Dutch-American
Dutch people
Armenians
Scottish people
Armenian American
Ethnicity
African American
Nationality
United States of America
Nationality
United States of America
Did we make a mistake?
Submit a correction suggestion and help us fix it!