Khloe Kardashian & Lamar Odom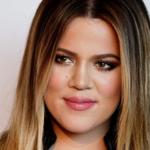 Khloe Kardashian
$50 Million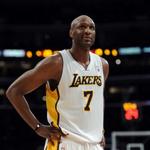 Lamar Odom
$30 Million
Khloe Kardashian and Lamar Odom met at a party for Metta World Peace, Odom's former teammate with the Los Angeles Lakers. One month later the couple got married in September 2009. Khloe removed her middle name and started going by Khloe Kardashian Odom. The two did not have children but Khloe did adopt a boxer dog named Bernard "BHops" Hopkins. Their relationship was highlighted in an E! reality series titled Khloe & Lamar that debuted in April 2011. Khloe filed for a divorce in December 2013. She also filed to restore her last name. Khloe Kardashian has been rumored to be dating French Montana, but her mother denies that they are anything more than just friends. Khloe and Lamar cited irreconcilable differences in filing for the divorce. In March 2014 the couple's former home was burglarized. The thieves made off with a quarter of a million dollars' worth of jewelry and watches. Their house was set to be occupied by actress Kaley Cuoco. Odom apparently went missing and then TMZ claimed that he was using crack cocaine. He has stated that he is unsure if the couple will actually go through with the divorce. "I love my wife. She'll always be my wife, no matter what" said Odom.
Khloe Kardashian net worth and salary: Khloe Kardashian is an American reality television star who has a net worth of $50 million. Khloe was born in 1984...
Lamar Odom net worth and salary: Lamar Odom is an American professional basketball player who has a net worth of $30 million. Lamar Odom...
Profession
Entrepreneur, Radio personality, Model, Actor, Presenter, Television producer, Author, Fashion designer
Profession
Basketball player, Actor
Date of Birth
Jun 27, 1984 (37 years old)
Date of Birth
Nov 6, 1979 (41 years old)
Nicknames
Khloe Alexandra Kardashian
Khloe Kardashian Odom
khloe_kardashian
Khloe Kardashian
Nicknames
Lamar Joseph Odom
Lamy
Lam Lam
Ethnicity
Scottish American
Dutch-American
Armenian American
Ethnicity
African American
Nationality
United States of America
Nationality
United States of America
Khloe Kardashian Appearances
Keeping Up with the Kardashians

Him/Herself
Lamar Odom Appearances
National Lampoon's Van Wilder

Coolidge Chickadee Player

Keeping Up with the Kardashians

Him/Herself