Kevin Bacon & Kyra Sedgwick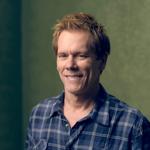 Kevin Bacon
$45 Million
Kyra Sedgwick
$45 Million
Kevin Bacon and Kyra Sedgwick teamed up in 1987 for an adaptation of Landford Wilson's play "Lemon Sky". Kyra was not impressed with Kevin right away, thinking that he was a cocky movie star. By the time the project was a wrap, the two were dating. That same year on Christmas Eve Kevin Bacon proposed to Kyra. He put the engagement ring in the toe of her Christmas stocking. The couple was married in September of 1988. In June 1989 they had their first child, Travis, who was quite possibly a honeymoon baby. Three years later their second child Sosie Ruth was born in March 1992. Kyra took a break from her career, but Kevin starred in such hits as A Few Good Men and Apollo 13 while Sosie was young. The couple appeared together in films "Pyrates" and "The Woodsman". Kevin Bacon also directed his wife in "Loverboy". The couple was taken hard by Bernie Madoff's Ponzi scheme. Rumors had it that they lost everything. "If someone told me that at 22 I was going to meet the man I was going to marry and at 23 I would marry him and have a child, I would have told them they were out of their mind" said Sedgwick.
Kevin Bacon is an American actor and musician who has a net worth of $45 million. This net worth is a combined amount with his wife, Kyra Sedgwick...
Kyra Sedgwick is an award-winning American actress who has a net worth of $45 million. That is a combined net worth with her husband of 30+ years, Kevin Bacon...
Profession
Actor, Musician, Voice Actor, Television Director, Film Producer, Film Score Composer
Profession
Actor, Film Producer, Television producer, Voice Actor
Date of Birth
Jul 8, 1958 (63 years old)
Date of Birth
Aug 19, 1965 (56 years old)
Nicknames
Kevin Norwood Bacon
Kevin Bacon III
The Bacon Brothers
Nicknames
Kyra Minturn Sedgwick
Kiko
Height
5 ft 10 in (1.79 m)
Nationality
United States of America
Nationality
United States of America
Kevin Bacon Appearances
National Lampoon's Animal House

Chip Diller
Kyra Sedgwick Appearances
Man on a Ledge

Suzie Morales

Justice League: The New Frontier

Lois Lane