Katy Perry & Orlando Bloom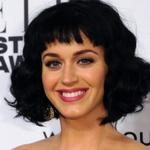 Katy Perry
$330 Million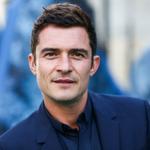 Orlando Bloom
$40 Million
Katy Perry and Orlando Bloom net worth: Katy Perry and Orlando Bloom started dating each other in 2016. Katy Perry and Orlando Bloom got engaged on Valentine's Day in 2019. The couple began dating soon after the 73rd Golden Globe Awards in 2016 but confirmed that they split up in February of 2017 but began dating again in April 2018. Katy Perry was previously married to Russell Brand and the two began dating after the 2009 MTV Video Music Awards and got engaged on New Year's Eve of 2009. They were married in 2010 and divorced in 2012. Orlando Bloom dated Kate Bosworth from 2003 to 2006. He became engaged to Miranda Kerr in 2010 and the couple married a month later and had a son before divorcing in 2013. Katy Perry holds multiple Guinness World Records and was the highest woman in music from 2011 to 2018. Orlando Bloom is known for starring in The Lord of the Rings film series and the Pirates of the Caribbean film series.
Katy Perry is an American singer, songwriter and television judge. Katy Perry's net worth is $330 million dollars. Katy Perry is one of the highest paid entertainers in the world, and has been for over a decade...
Orlando Bloom Net Worth and salary: Orlando Bloom is an English actor who has a net worth of...
Profession
Actor, Musician, Philanthropist, Singer-songwriter, Voice Actor, Businessperson, Music artist
Date of Birth
Oct 25, 1984 (37 years old)
Date of Birth
Jan 13, 1977 (45 years old)
Nicknames
Katheryn Brand
Katheryn Hudson
Keti Perri
Kety Perry
Katheryn Elizabeth Hudson
Katheryn B. Hudson
Kate Perry
Katy Hudson
Nicknames
Orlando Jonathan Blanchard Bloom
Orli
OB
オーランド・ジョナサン・ブランチャード・ブルーム
Ethnicity
Portuguese American
Nationality
United States of America
Nationality
United Kingdom
Katy Perry Appearances
Kathy Beth Terry is Beautiful

Kathy Beth Terry

Get Off Me

Kathy Beth Terry
Orlando Bloom Appearances
Kingdom of Heaven

Balian de Ibelin

Pirates of the Caribbean: At World's End

Will Turner