Justin Timberlake & Jessica Biel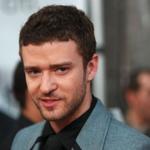 Justin Timberlake
$250 Million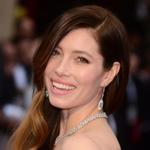 Jessica Biel
$250 Million
Justin Timberlake is an American singer and actor who has been married to wife, actress Jessica Biel, since 2012. Timberlake got his start on "The Mickey Mouse Club," where he met future 'N Sync co-star JC Chasez. The band released three albums that went multi-platinum before breaking up in 2002. Timberlake began his solo career with the launch of albums "Justified" and "FutureSex/LoveSounds" and would go on to win nine Grammy Awards. The singer also carved out a successful acting career with four Emmy Awards and parts in "Bad Teacher", "Friends With Benefits", "Trouble with the Curve" and "Saturday Night Live". Wife Jessica Biel is an actress best remembered for her regular role as Mary Camden on the popular TV series "7th Heaven". Since the show's end, Biel has gone on to star in several films, including "The Rules of Attraction", "The Texas Chainsaw Massacre", "I Now Pronounce You Chuck and Larry", "New Year's Eve" and "Total Recall". She began dating Timberlake in early 2007 and the pair got engaged while in Montana in 2011. They tied the knot in Italy in October 2012.
Justin Timberlake Net Worth: Justin Randall Timberlake, sometimes known simply as JT, is an American singer, songwriter, actor and record producer who has a net worth of...
Jessica Biel net worth: Jessica Biel is an American actress and model with a net worth of $18 million. Jessica Biel acquired that net worth as a television...
Profession
Actor, Record producer, Musician, Businessperson, Dancer, Singer, Television producer, Singer-songwriter, Film Producer, Voice Actor
Profession
Actor, Model, Singer, Film Producer
Date of Birth
Mar 3, 1982 (39 years old)
Nicknames
JT
Justin Randall Timberlake
J. Timberlake
Justin Randall
Dzhastin Timberleyk
Tennman
Justin Timberlake
Nicknames
Jessica Claire Biel
Jesse
Jessica Claire Biel-Timberlake
Jessica Biel-Timberlake
Ethnicity
English American
Ethnicity
Germans
Choctaw
French American
English American
Height
5 ft 11 in (1.82 m)
Nationality
United States of America
Nationality
United States of America
Justin Timberlake Appearances
Alpha Dog

Frankie Ballenbacher

Shrek the Third

Arthur Pendragon
Jessica Biel Appearances
I'll Be Home for Christmas

Allie