Justin Theroux & Jennifer Aniston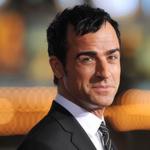 Justin Theroux
$40 Million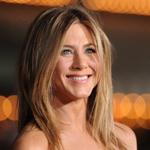 Jennifer Aniston
$320 Million
Jennifer Aniston is an American actress who is engaged to screenwriter and actor Justin Theroux. Aniston is one of Hollywood's most famous faces, best known for her role as Rachel Green on "Friends". Since the sitcom's end, she has developed a film career with credits that include "The Good Girl", "The Break-Up", "Along Came Polly", "Bruce Almighty" and "Horrible Bosses". Aniston has won an Emmy, a Golden Globe and a SAG Award for her work on "Friends" and got her star on the Hollywood Walk of Fame in 2012. Fiance Justin Theroux has written Hollywood hits such as "Rock of Ages", "Iron Man 2" and "Tropic Thunder" and has appeared on several TV shows, including "The District", "Six Feet Under" and "Parks and Recreation". Theroux and Aniston met in 2011 on the set of the film "Wanderlust". They bought a home in Southern California together for about 22 million dollars in early 2012 and announced their engagement later that year.
Justin Theroux Net Worth: Justin Theroux is an American actor, screenwriter, and director who has a net worth of $40 million dollars. Theroux made his film...
Jennifer Aniston is an American actress, producer and spokeswoman who has a net worth of $320 million. At this point, it probably goes without saying that Jennifer Aniston is one of the most famous and highly sought after comedic actresses in Hollywood...
Profession
Actor, Film director, Screenwriter, Film Producer, Voice Actor
Profession
Actor, Film director, Voice Actor, Film Producer
Date of Birth
Aug 10, 1971 (51 years old)
Date of Birth
Feb 11, 1969 (53 years old)
Nicknames
Justin Paul Theroux
Nicknames
Jennifer Joanna Aniston
Jennifer Aniston Arquette
Jennifer Aniston Pitt
Jen
Jenny
Jennifer Pitt
Ethnicity
French American
Canadian American
Ethnicity
Greek American
Scottish American
Italian American
Height
5 ft 9 in (1.759 m)
Nationality
United States of America
Nationality
United States of America
Justin Theroux Appearances
Mulholland Drive

Adam Kesher

American Psycho

Timothy Bryce
Jennifer Aniston Appearances
Rainforest Shmainforest

Mrs. Stevens

Queasy Rider

Pepperoni Sue