Judd Apatow & Leslie Mann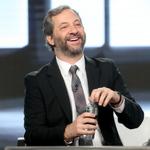 Judd Apatow
$160 Million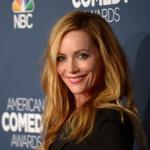 Leslie Mann
$150 Million
Judd Apatow is an American producer, director, writer and actor who has been married to actress Leslie Mann since 1997. Apatow is perhaps best known for his creation of the hit TV series "Freaks and Geeks" and several successful comedy films. He is an Emmy Award winner for "The Ben Stiller Show" and took home an AFI Award for the blockbuster hit "Bridesmaids". Other film credits include "Heavyweights", "Anchorman: The Legend of Ron Burgundy", "Kicking & Screaming", "The 40-Year-Old Virgin", "Knocked Up", "Superbad", "Get Him to the Greek" and "The Five-Year Engagement". Wife Leslie Mann is an actress known for her collaborative roles with her husband. Several of her film credits include appearances in "The Cable Guy", "George of the Jungle", "Knocked Up", "Funny People", "This is 40" and "The Other Woman". She and Apatow met during auditions for "The Cable Guy" and married in 1997. They have two children together, Iris and Maude, who have appeared in several movies as Mann's kids. The couple is heavily involved with several charities, including 826LA, which works to improve writing skills of disadvantaged children, and the UCLA Rape Treatment Center's Stuart House. They live in Los Angeles.
Judd Apatow Net Worth and Salary: Judd Apatow is a film director, producer, and writer who has a net worth of $160 million. As the founder of Apatow Productions, he has produced countless films and television shows...
Leslie Mann net worth and salary: Leslie Mann is an American actress and producer who has a net worth of $150 million. That is a combined net worth with...
Profession
Film Producer, Film director, Screenwriter, Television producer, Television Director, Actor, Voice Actor, Comedian
Profession
Actor, Voice Actor
Date of Birth
Dec 6, 1967 (54 years old)
Date of Birth
Mar 26, 1972 (50 years old)
Nationality
United States of America
Nationality
United States of America
Judd Apatow Appearances
Zookeeper

Barry the Elephant

Anchorman: The Legend of Ron Burgundy

News Station Employee #1
Leslie Mann Appearances