John Travolta & Kelly Preston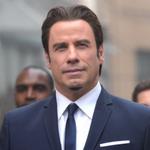 John Travolta
$170 Million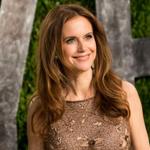 Kelly Preston
$20 Million
John Travolta and Kelly Preston – John Travolta and Kelly Preston met on the set of the 1987 movie "The Experts" and married four years later in 1991 while they were on board a flight destined to Paris. They had a second wedding ceremony a few weeks later on September 12 in Florida after their original marriage was deemed invalid after being performed by a French Scientologist. Travolta is well known for his roles in "Grease", "Welcome Back, Kotter", "Get Shorty" "Carrie" and "Pulp Fiction". Preston has over 60 TV and film credits, including "Mischief", "Space Cadet", "Jerry Maguire" and "What A Girl Wants". The couple had three children together: Jett, Ella Bleu and Benjamin Hunter Kaleo. Their oldest son died from a seizure while on vacation in The Bahamas in 2009. It was later revealed that Jett, who was 16 at the time of his death, was autistic and experienced seizures regularly. Travolta and Preston both testified at a trial after three people were arrested for allegedly extorting the famous couple in connection with their son's death.
John Travolta net worth: John Travolta is an American actor, singer, producer and dancer who has a net worth of $170 million. John Travolta grew up in Englewood...
Kelly Preston net worth: Kelly Preston is an American actress and former model who has a net worth of $20 million. Kelly Preston has earned her net worth from...
Profession
Actor, Singer, Dancer, Voice Actor, Film Producer
Date of Birth
Feb 18, 1954 (65 years old)
Date of Birth
Oct 13, 1962 (57 years old)
Nicknames
John Joseph Travolta
Bone
Nicknames
Kelly Palzis
Kelly Kamalelehua Smith
Kelly Kamalelehua Palzis
Ethnicity
Irish American
Italian American
Height
5 ft 5 in (1.676 m)
Nationality
United States of America
Nationality
United States of America
John Travolta Appearances
The Taking of Pelham 123

Bernard Ryder

A Love Song for Bobby Long

Bobby Long
Kelly Preston Appearances
From Paris with Love

Woman on Eiffel tower

For Love and Honor

Mary Lee