John Legend & Chrissy Teigen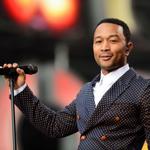 John Legend
$100 Million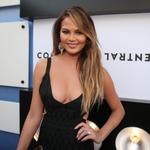 Chrissy Teigen
$75 Million
John Legend and Chrissy Teigen net worth: John Legend and Chrissy Teigen are an American couple who have a net worth of $50 million. John Legend and Chrissy Teigen first met on the set of Legend's music video "Stereo" in 2007 when Teigen was modeling in the video. The couple became engaged in December 2011 and were married in Como, Italy in September 2013. Legend wrote his hit single "All of Me" for Chrissy. In October 2015 the couple announced that they would be expecting their first child. Legend has won 10 Grammy Awards and released four studio albums which all reached #4 or higher on the Billboard 200 chart. Chrissy Teigen debuted in the 2010 Sports Illustrated Swimsuit Issue. She has co-hosted the TV series Lip Sync Battle with LL Cool J and is a member of the panel on the television talk show FABLife.
John Legend is an American singer-songwriter, producer, actor, and philanthropist. As of this writing, John Legend's net worth is $100 million dollars. That is a blended combined net worth with his wife since 2013, supermodel Chrissy Teigen...
Chrissy Teigen is an American model and social media personality who has a net worth of $100 million dollars. That is a combined net worth with her husband, musician/producer John Legend...
Profession
Singer, Musician, Singer-songwriter, Keyboard Player, Multi-instrumentalist, Actor, Film Producer, Television producer
Profession
Fashion Model, Model
Date of Birth
Dec 28, 1978 (43 years old)
Nicknames
John Stephens
John Stevens
Legend, John
Joh n Legend
John Roger Stephens
Nicknames
Chrissy Teigen
Christine Teigen Stephens
Ethnicity
African American
Ethnicity
Thai American
Norwegian American
Height
5 ft 9 in (1.753 m)
Nationality
United States of America
Nationality
United States of America
John Legend Appearances
Curb Your Enthusiasm

John Legend

Soundtrack for a Revolution
Chrissy Teigen Appearances