Janet Jackson & Wissam Al Mana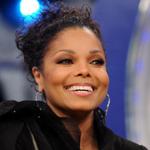 Janet Jackson
$180 Million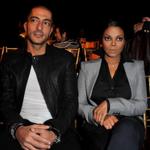 Wissam Al Mana
$1 Billion
Singer/dancer/actress Janet Jackson (the sister of the late King of Pop, Michael Jackson), secretly married successful Qatari businessman Wissam Al Mana in 2012 in a ceremony that the couple was said to have described as 'quiet, private and beautiful.' Though rumors have circulated that the couple split up shortly after they were married, Janet Jackson's camp denies the rumor. In a March 02, 2014 article in Emirates 24/7 Entertainment (online), it was reported that the two were still living together and, according to the same article, had recently purchased a large home in New York. The article went on to say that Jackson and Al Mana gave each other contributions to their respective favorite children's charities as a wedding present to one another. Wissam Al Mana runs a family business with his two brothers that represents such high end brands as Giorgio Armani, Hermes and Roberto Cavalli. He also owns stakes in Saks Fifth Avenue in Dubai, Bahrain and Kuwait. He is said to be a very private person. At age seven, Janet Jackson performed at the Las Vegas Strip at the MGM Casino and in the mid-seventies participated with her brothers in the variety show The Jacksons. Janet came into her own in 1986 with the release of her third album, Control, which received six Billboard Awards and three Grammy nominations. Janet also played a recurring role as Charlene Dupree on a late 70s, early 80's television show called Diff'rent Strokes.
Janet Jackson is an American singer, actress, producer, and choreographer who has a net worth of $180 million. She rose to prominence alongside her family members on the variety show "The Jacksons" in the late 1970s, and has enjoyed a successful solo career of her own...
Wissam Al Mana is a Qatari-born retail entrepreneur who has a net worth of $1 billion. Wissam Al Mana built his net worth as the executive director of the Al Mana Retail Group...
Profession
Record producer, Singer-songwriter, Actor, Author, Model, Fashion designer, Spokesperson, Film Producer, Dancer, Music artist
Date of Birth
May 16, 1966 (55 years old)
Nicknames
Janet Damita Jo Jackson
Janet
Jackson
Dunk
J
JJ
Ethnicity
African American
Nationality
United States of America
Janet Jackson Appearances
From Janet to Damita Jo: The Videos

Michael Jackson: Life of a Superstar