Jada Pinkett Smith & Will Smith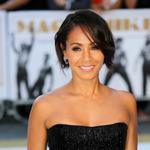 Jada Pinkett Smith
$50 Million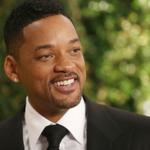 Will Smith
$350 Million
Will Smith and Jada Pinkett net worth: Will Smith and Jada Pinkett met on the set of the television series The Fresh Prince of Bel-Air which Will Smith starred on. Pinkett was auditioning for the role of his on-screen girlfriend Lisa Wilkes in 1994. Because she was too short for the role, she lost out to Nia Long. Will and Jada became friends and started dating in 1995. The couple was married on New Year's Eve Day in 1997 at The Cloisters near Baltimore, Maryland, which is Jada's hometown. Their first child Jaden was born in 1998 and their second child Willow was born in 2000. The Smiths have said that they are not overly strict on their children but they provide guidance and safety for them. The family lives in Malibu, California. The celebrity couple founded the Will and Jada Smith Family Foundation which is a charity that helps inner-city youth and family support and works with other non-profits such as the Lupus Foundation of America and YouthBuild.
Jada Pinkett Smith is an American actress, producer, director, singer, author and businesswoman who has a net worth of $50 million. Though it should be noted that a large portion of Jada's net worth comes thanks to her marriage to Will Smith who has been one of the highest-paid actors of the last two decades...
Will Smith is an actor, film producer and rapper who has been on of the most famous and popular celebrities in the world for decades. As of this writing, Will Smith has a net worth of $350 million. Every year, Will Smith earns at least $40 million from his various endeavors and has earned as much as $80 million in ...
Profession
Actor, Singer-songwriter, Author, Businessperson, Film Producer, Television producer, Screenwriter, Voice Actor
Profession
Actor, Film Producer, Record producer, Television producer, Rapper, Screenwriter
Date of Birth
Sep 18, 1971 (50 years old)
Date of Birth
Sep 25, 1968 (53 years old)
Nicknames
Jada Koren Pinkett
Jada Koren
Jada Smith
Jada Pinkett-Smith
Jada Pinkett
Wicked Wisdom
Jada Koren Pinkett Smith
Nicknames
The Fresh Prince
Willard Christopher Smith, Jr.
Willard Christopher Smith Jr.
Fresh Prince, The
Wil Smith
Wiru Sumisu
Willard Christopher "Will" Smith, Jr.
Fresh Prince
Mr. July
Prince
Ethnicity
African American
Ethnicity
African American
Height
4 ft 11 in (1.52 m)
Nationality
United States of America
Nationality
United States of America
Jada Pinkett Smith Appearances
A Low Down Dirty Shame

Peaches

Tales from the Crypt presents: Demon Knight

Jeryline
Will Smith Appearances
Bad Boys

Detective Mike Lowrey

Bad Boys II

Detective Mike Lowrey

I, Robot

Detective Del Spooner