Ivanka Trump & Jared Kushner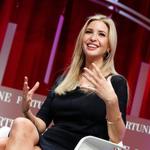 Ivanka Trump
$800 Million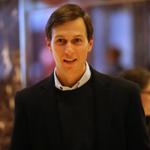 Jared Kushner
$800 Million
Ivanka Trump and Jared Kushner have a combined net worth of $800 million. The Washington/New York political and business power couple have been married since 2009. Together three children. Both hailing for dynastic NYC real estate families, they also made waves as unpaid advisors to Donald Trump's Presidency. Jared earns around $80 million from family dividends in a given year. The Kushner companies have handled more than $7 billion worth of real estate transactions in the last decade. Ivanka's personal trust earns around $5 million per year from various sources.
Ivanka Trump net worth: Ivanka Trump is an American businesswoman, writer, heiress and former model who has a net worth of $800 million. The daughter of Donald Trump...
Jared Kushner Net Worth: Jared Kushner is an American real estate developer who has a net worth of $800 million. Jared Kushner is famous for his connection...
Profession
Businessperson, Fashion Model
Profession
Businessperson, Media proprietor
Date of Birth
Jan 10, 1981 (41 years old)
Nicknames
Ivanka Marie Trump
ivanka_trump
Yael
Nationality
United States of America
Nationality
United States of America
Ivanka Trump Appearances
Designers Best Friend

Guest Judge

The Apprentice

Reality show judge

/m/0ghvmn2

Reality show judge