Heidi Klum & Tom Kaulitz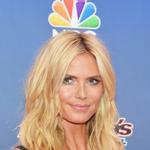 Heidi Klum
$160 Million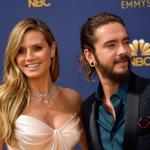 Tom Kaulitz
$25 Million
Heidi Klum and Tom Kaulitz net worth: Heidi Klum and Tom Kaulitz began dating in 2018 and made their relationship public through Instagram posts and appearing at the Cannes Film Festival together. Heidi Klum and Tom Kaulitz got engaged in December 2018. Heidi Klum was married to Ric Pipino from 1997 to 2002 and then she began dating Flavio Briatore. She began dating Seal and gave birth to Briatore's child. Klum and Seal became engaged in 2004 and married in 2005 and had three children together. Klum filed for divorce in 2012 and It was finalized in 2014. She then dated her bodyguard as well as art curator Vito Schnabel. Tom Kaulitz is best known for being the guitarist of the band Tokio Hotel. Klum was on the cover of the Sports Illustrated Swimsuit Issue in 1999. She was a judge on the reality TV series America's Got Talent from 2013 to 2018.
Heidi Klum is a German and American model, actress, TV host, businesswoman, fashion designer, TV producer, artist, and occasional singer who has a net worth of $160 million. After a successful modeling career that made her a Victoria's Secret Angel, Heidi Klum experienced considerable success in the entertainment i...
Tom Kaulitz net worth: Tom Kaulitz is a German musician, actor, and producer who has a net worth of $25 million dollars. Tom Kaulitz was born in Leipzig, East Germany...
Profession
Model, Television producer, Presenter, Actor, Supermodel, Fashion Model, TV Personality, Screenwriter, Fashion designer, Businessperson
Profession
Musician, Songwriter, Model, Designer, Actor, Guitarist
Date of Birth
Jun 1, 1973 (48 years old)
Date of Birth
Sep 1, 1989 (32 years old)
Nicknames
Heidi Samuel
The Body
Nicknames
Kaulitz, Tom
Tom Kaulitz-Trümper
Heidi Klum Appearances
Germany's Next Topmodel

Host
Tom Kaulitz Appearances
Deutschland sucht den Superstar

Reality show judge

Tokio Hotel TV – Caught on Camera