Gwen Stefani & Gavin Rossdale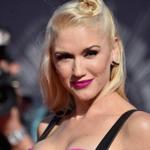 Gwen Stefani
$160 Million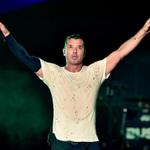 Gavin Rossdale
$45 Million
Gwen Stefani is an American singer and actress who has been married to rockstar Gavin Rossdale since 2002. Stefani was part of the rock group No Doubt until she released her first solo album in 2004, and her third single "Hollaback Girl" became the first song in the world to sell one million digital copies. Stefani is a three-time Grammy Award winner. Husband Gavin Rossdale is the lead singer for rock band Bush and earned a spot on "Hit Parader's" list of the "Top 100 Heavy Metal Vocalists". Stefani and Rossdale met while her band went on tour opening for Bush in 1995. They were married in 2002 in London, then again two weeks later in a second ceremony in Los Angeles. The couple went through a rough patch when a paternity test showed Rossdale fathered a baby, who was fifteen at the time of the discovery. In late 2005, Stefani announced she was pregnant with the couple's first child, Kingston James McGregor, who was born in Los Angeles in 2006. She gave birth to their second son, Zuma Nesta Rock, in 2008, and welcomed their third child, Apollo Bowie Flynn, in early 2014. They live in London and Los Angeles. In 2015, Gwen Stefani and Gavin Rossdale announced that they are divorcing after 20 years together and nearly 13 years of marriage.
Gwen Stefani net worth: Gwen Stefani is an American popstar and fashion designer who has a net worth of $160 million. Gwen Stefani first rose to fame in the...
Gavin Rossdale Net Worth: Gavin Rossdale is an English musician and actor who has a net worth of $45 million dollars. Gavin Rossdale...
Profession
Actor, Fashion designer, Record producer, Singer-songwriter, Designer, Artist, Dancer, Musician, Visual Artist, Music artist
Profession
Singer, Guitarist, Actor, Musician, Film Score Composer, Songwriter
Date of Birth
Oct 3, 1969 (52 years old)
Nicknames
Gwen Renée Stefani
Gwen Renee Stefani
Gwendolyn Renee Stefani
Stefani, Gwen
G-loc
Sunshine
Nicknames
Gavin McGregor Rossdale
Bush-X
Mr. Stefani
Gavin Rosdale
Rossdale, Gavin
Height
5 ft 5 in (1.676 m)
Nationality
United States of America
Nationality
United Kingdom
Gwen Stefani Appearances
The Voice

Reality show judge
Gavin Rossdale Appearances