George Clooney & Amal Clooney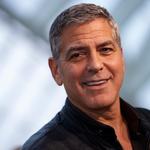 George Clooney
$500 Million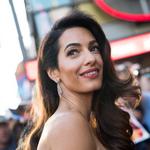 Amal Clooney
$50 Million
George and Amal Clooney net worth: George and Amal Clooney were engaged in 2014 and were married later that year. George and Amal Clooney had twins Ella and Alexander in 2017. George Clooney was previously married to actress Talia Balsam in 1989 and the couple divorced in 1993. Clooney criticized the tabloid newspaper The Daily Mail when it claimed that Amal's mother opposed their marriage on religious grounds. Amal Alamuddin was born in Beirut, Lebanon and is a lawyer specializing in international law and human rights. Her clients have included Julian Assange, Yulia Tymoshenko, Mohamed Fahmy, and Nadia Murad. George Clooney has won two Academy Awards and three Golden Globe Awards and received the AFI Lifetime Achievement Award. He starred as Dr. Doug Ross on the television series ER from 1994 to 1999. Clooney has two children including Nick Clooney and his aunt is Rosemary Clooney. He is also related to Miguel Ferrer, Rafael Ferrer, and Betty Clooney.
George Clooney is an American actor, screenwriter, director, and activist who has a net worth of $500 million...
Amal Alamuddin Net Worth: Amal Alamuddin is a London-based British-Lebanese lawyer, activist and author who has a net worth of...
Profession
Actor, Film Producer, Film director, Television producer, Television Director, Voice Actor, Screenwriter
Profession
Lawyer, Activist, Writer, Court clerk, Book editor
Date of Birth
May 6, 1961 (61 years old)
Date of Birth
Feb 3, 1978 (44 years old)
Nicknames
George Timothy Clooney
Gorgeous George
Nicknames
Amal Alamuddin
艾瑪·阿拉穆丁
Nationality
United States of America
Nationality
United Kingdom
George Clooney Appearances
Burn After Reading

Harry Pfarrer

Michael Clayton

Michael Clayton

Ocean's Thirteen

Danny Ocean