Enrique Iglesias & Anna Kournikova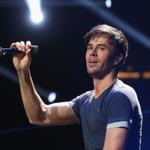 Enrique Iglesias
$100 Million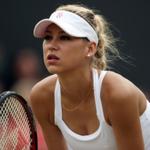 Anna Kournikova
$50 Million
Enrique Iglesias is a Spanish singer and actor who has been romantically linked to Russian-American tennis star Anna Kournikova since 2001. Iglesias is one of the top-selling Spanish artists in history, having sold more than 175 million records around the globe. Over his career, he's released five singles into the top five of the Billboard Hot 100 and has claimed the top spot on the dance charts 13 times. Iglesias is the winner of 16 Billboard Music Awards, five American Music Awards and one Grammy. Anna Kournikova is a retired tennis professional who, at one time, ranked eighth in the world. She and Martina Hingis won two Grand Slams in Australia while playing doubles. She began dating Iglesias in 2001, appearing in his music video for "Escape." In 2008, Iglesias told the "Daily Star" that he had married, then separated from, Kournikova. In 2014, various headlines reported the couple was still together, but neither Iglesias nor Kournikova has confirmed or denied the speculation. They both live in Miami.
Enrique Iglesias Net Worth: Enrique Iglesias is a Spanish singer-songwriter, actor and record producer based in America who has a net worth of...
Anna Kournikova net worth and career earnings: Anna Kournikova is a Russian-American retired professional tennis player who has a net worth of $50 million. Anna Kournikova...
Profession
Singer-songwriter, Actor, Model, Record producer, Musician, Singer, Composer
Profession
Model, Tennis player, Athlete
Date of Birth
May 8, 1975 (46 years old)
Date of Birth
Jun 7, 1981 (40 years old)
Nicknames
Iglesias, Enrique
Enrique
Enriqué
Enrique Inglesias
Enrique Eglesias
Enrique Igleslas
Enrique Miguel Iglesias Preysler
Quique
"E"
EI
Nicknames
Anna Sergeyevna Kournikova
Murzik
Ethnicity
Castilian people
Spanish people of Filipino ancestry
Enrique Iglesias Appearances
Once Upon a Time in Mexico

Lorenzo

Desperado

1 of the 3 hitmen searching for Antonio
Anna Kournikova Appearances
Me, Myself & Irene

Motel Manager

The Biggest Loser

Him/Herself

A Date With Anna: The Making of the Anna Kournikova Calendar