Ellen DeGeneres & Portia de Rossi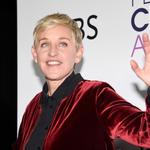 Ellen DeGeneres
$500 Million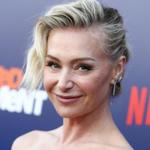 Portia de Rossi
$50 Million
Ellen DeGeneres is an American comedian and TV star who has been married to her partner, actress Portia de Rossi, since 2008. Ellen is a well-known comedian who got her start after being named Funniest Person in America by Showtime in the 1980s. From there, Ellen scored various gigs until she landed a starring role on the appropriately titled comedy "Ellen," which ran for five seasons. While on the show, Ellen's character revealed herself to be a lesbian, and soon after, Ellen came out publicly. She began hosting her daytime talk show in 2003 and has since won 33 Emmys. Partner Portia de Rossi is also a TV star with credits that include "Ally McBeal", "Arrested Development", "Nip/Tuck" and "Better Off Ted". She began dating Ellen in 2004 after meeting the comedian backstage. Ellen later proposed and the couple wed at their home in Beverly Hills in 2008 in a small ceremony. The couple are avid animal advocates and often speak out in support of better animal rights; they have been vegan since 2008.
Ellen DeGeneres net worth and salary: Ellen DeGeneres is an American comedian, actres, and TV personality who has a net worth of...
Portia de Rossi net worth: Portia de Rossi is an Australian-American actress and model who has a net worth of $50 million. Portia de Rossi...
Profession
Comedian, Actor, Voice Actor, Television producer, Screenwriter, Television presenter, Film Producer
Profession
Actor, Comedian, Model
Date of Birth
Jan 26, 1958 (63 years old)
Nicknames
Ellen Lee DeGeneres
Tilly Mint
Nicknames
Amanda Lee Rogers
Mandy Rogers
Portia Lee James DeGeneres
Portia Di Rossi
Portia De Rossi
Portia DeRossi
Height
5 ft 7 in (1.708 m)
Nationality
United States of America
Ellen DeGeneres Appearances

Portia de Rossi Appearances
Scream 2

Sorority Sister Murphy