Eddie Cibrian & LeAnn Rimes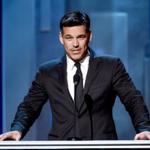 Eddie Cibrian
$10 Million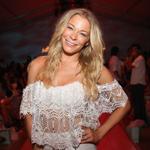 LeAnn Rimes
$10 Million
Eddie Cibrian and LeAnn Rimes met while Cibrian was still married to former model Brandi Glanville. There were rumors that Rimes and Cibrian were having an affair while they were co-starring in Northern Lights. The couple went public in August 2009 and Cibrian filed for divorce and cited irreconcilable differences. There was a lot of drama with Brandi Glanville. Eddie Cibrian even issued a statement to E! Online that asked his ex to stop talking about him and Rimes' relationship. He apologized for cheating and wished for healing and moving forward. Eddie's divorce was finalized in September 2010. Shortly thereafter in December he became engaged to LeAnn Rimes. The two were married in California in April 2011. The drama did not stop when Scheana Marie Jancan alleged that Eddie Cibrian cheated on her with Rimes, while he was married to Brandi Glanville. Rimes had also previously been married, to dancer Dean Sheremet. All of the drama and tabloid coverage has overshadowed LeAnn's music career. Cibrian's children have been accepted and loved by Rimes. She commonly mentions the children on her Twitter account. In March 2014 Cibrian's son Mason had been rushed to the hospital. Drama surrounded the fact that Brandi Glanville did not immediately notify the child's father.
Eddie Cibrian net worth: Eddie Cibrian is an American actor who has a net worth of $10 million. But Eddie Cibrian isn't famous for his net worth...
LeAnn Rimes net worth: LeAnn Rimes is an American singer-songwriter and actress and a highly-acclaimed Country Music star who has a net worth of...
Profession
Actor, Author, Singer, Songwriter
Date of Birth
Jun 16, 1973 (48 years old)
Date of Birth
Aug 28, 1982 (39 years old)
Nicknames
Edward Carl Cibrian
Edward Carl "Eddie" Cibrian
Nicknames
Margaret LeAnn Rimes
Rimes, LeAnn
Margaret LeAnn Rimes Cibrian
The Next Patsy Cline
Ethnicity
Cuban American
Hispanic and Latino Americans
Ethnicity
White American
Native Americans in the United States
Height
5 ft 4 in (1.651 m)
Nationality
United States of America
Nationality
United States of America
Eddie Cibrian Appearances
But I'm a Cheerleader

Rock

Football Wives

Jason Austin

Logan's War: Bound by Honor

Logan Fallon
LeAnn Rimes Appearances
Coyote Ugly

Violet Sanford