David Foster & Katharine McPhee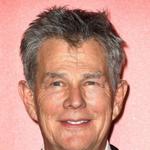 David Foster
$150 Million
Katharine McPhee
$14 Million
Katharine McPhee and David Foster net worth: Katharine McPhee and David Foster are a couple who became engaged in 2018. Katharine McPhee and David Foster met while McPhee was a contestant and Foster was a record producer for the reality television series American Idol in 2005. The couple is known for their more than 30 year age difference. Katharine McPhee was previously married to Nick Cokas in 2008 and in 2013 she was photographed kissing her Smash director Michael Morris who was also married. McPhee filed for divorce in 2014 and then dated her Scorpion co-star Elyes Gabel. David Foster has been married four times and has five biological daughters as well as seven grandchildren. His first daughter was born in 1970, 14 years before McPhee was born. Foster was married to Linda Thompson as well as Yolanda Hadid. He has won 16 Grammy Awards and worked with countless musicians.
David Foster is a Canadian musician, record producer, composer, singer, songwriter and arranger who has a net worth of $150 million. Over the course of his career, he has helped to discover musical talents such as Michael Buble, Josh Groban, Celine Dion and others...
Katharine McPhee (aka Katharine McPhee-Foster) is an American pop singer, songwriter, and actress who has a net worth of $14 million dollars. McPhee became a household name after appearing on "American Idol" in 2006...
Profession
Record producer, Songwriter, Composer, Television producer, Actor, Musician, Singer, Music Arranger, Keyboard Player, Film Score Composer
Profession
Singer, Actor, Model, Songwriter
Date of Birth
Nov 1, 1949 (73 years old)
Date of Birth
Mar 25, 1984 (38 years old)
Nicknames
David Walter Foster
Foster, David
David Foster & Friends
Foster, David & Friends
David Walter Foster, OC, OBC
D. Foster
Nicknames
Katherine McPhee
Katharine Hope McPhee
McPhee, Katharine
Kat
Height
5 ft 7 in (1.727 m)
Nationality
United States of America
David Foster Appearances
The Bodyguard

Oscar Conductor

Like Crazy

Figurine Band Member #2
Katharine McPhee Appearances
Peace, Love & Misunderstanding

Sara