David Bowie & Iman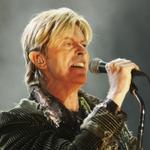 David Bowie
$230 Million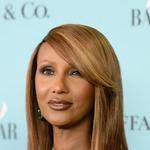 Iman
$200 Million
David Bowie is an English singer, songwriter and music producer who has had an incredibly successful career that has span six decades. He is best known for his innovative work completed in the 1970s, and has always been on the cutting edge of music. Iman, a Somali-American fashion model, actress and entrepreneur has also had a windfall of success throughout her career and is known as a pioneer in the field of ethnic cosmetics; she is also well-known for her charity work. When the couple met, it was love at first sight for the British musician. The couple have been married for 22 years and have a daughter together, 13-year-old Alexandria Zahra Jones. Iman has a daughter from her previous marriage to basketball player, Spencer Haywood, and she is also stepmother to Bowie's son, Duncan Jones.
David Bowie was an English musician, singer-songwriter, and actor who had a net worth of $230 million dollars at the time of his death in 2016. That number included a $100 million value estimate for his music catalog...
Iman Abdulmajid Jones is a Somalian-American retired fashion model, actress and entrepreneur who has a net worth of $200 million dollars. She is professionally known as Iman...
Profession
Singer, Actor, Songwriter, Musician, Film Score Composer, Music Arranger, Record producer, Singer-songwriter
Profession
Fashion Model, Actor, Entrepreneur, Television producer
Date of Birth
Jan 8, 1947 - Jan 10, 2016 (69 years old)
Date of Birth
Jul 25, 1955 (67 years old)
Nicknames
David Robert Jones
David Jones
Ziggy Stardust
Davie Bowie
Davis Bowie
Bowie
David Robert Hayward-Jones
David Robert Haywood Jones
Thin White Duke
The Thin White Duke
Nicknames
Iman
Iman Bowie
Iman Mohamed Abdulmajid
Iman
Ethnicity
Irish people in Great Britain
Height
5 ft 10 in (1.78 m)
Height
5 ft 9 in (1.753 m)
David Bowie Appearances
Into the Night

Colin Morris

Twin Peaks: Fire Walk With Me

Phillip Jeffries

Merry Christmas, Mr. Lawrence

Maj. Jack 'Strafer' Celliers
Iman Appearances
Star Trek VI: The Undiscovered Country

Martia