Scarlett Johansson & Colin Jost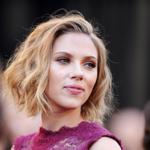 Scarlett Johansson
$165 Million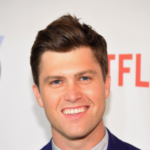 Colin Jost
$10 Million
Scarlett Johansson and Colin Jost net worth: Scarlett Johansson and Colin Jost began dating in 2017 and were engaged in May 2019. Scarlett Johansson and Colin Jost met while Jost was a co-head writer and "Weekend Update" co-host and Johansson was the host of the Saturday Night Live. Scarlett Johansson began a relationship with Ryan Reynolds in 2007. The couple got engaged in 2008 and married later that year before they separated in 2010 and divorced in 2011. After that she was married to the owner of an advertising agency and had a daughter before getting divorced in 2017. Scarlett Johansson has been the highest paid actress in the world and has a star on the Hollywood Walk of fame. She has starred in films including North, The Horse Whisperer, Ghost World, The Prestige, and the Marvel Cinematic Universe. Colin Jost began writing for Saturday Night Live in 2005 and became the Weekend Update co-anchor in 2014 and a co-head writer from 2012 to 2015 and again starting in 2017.
Scarlett Johansson is an American actress who has a net worth of $165 million. She is one of the most-popular and highest-paid actresses in the world, and has been for over a decade. She is one of the high-grossing box office stars of all time, with her films grossing over $14.3 billion worldwide. She is also an ex...
Colin Jost is an American stand-up comedian, actor, and writer who has a net worth of $10 million. He is best known for hosting the Weekend Update segment with Michael Che on "Saturday Night Live."...
Profession
Actor, Singer, Model, Voice Actor
Profession
Screenwriter, Writer, Comedian
Date of Birth
Nov 22, 1984 (37 years old)
Date of Birth
Jun 29, 1982 (39 years old)
Nicknames
Scarlett Ingrid Johansson
Scarlett Johanssen
Scarlett I. Johansson
Ethnicity
Danish American
Poles
Scandinavian American
Ashkenazi Jews
Nationality
United States of America
Nationality
United States of America
Scarlett Johansson Appearances
A Love Song for Bobby Long

Pursy Will