Chris Martin & Gwyneth Paltrow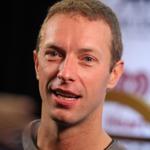 Chris Martin
$160 Million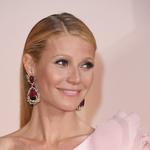 Gwyneth Paltrow
$200 Million
Gwyneth Paltrow is an American actress and singer who has been married to musician Chris Martin since 2003. Paltrow is an Academy Award-winning actress known for dozens of roles, including "Emma", "Shakespeare in Love", "Iron Man", and "Glee". Coldplay singer/songwriter Chris Martin is a two-time Grammy winner (2009 Song of the Year; 2004 Record of the Year). The couple met shortly after Paltrow's dad died in 2002 while Martin was on tour with Coldplay and married about a year later in California. The couple has two children together: Apple Blythe Alison, who was born in 2004, and Moses Bruce Anthony, born in 2006. Paltrow has said that she chose her son's name after Martin wrote a song called "Moses" for her before they tied the knot. Martin also penned and recorded a Coldplay song "The Nappies" about the upcoming birth of his first daughter. He has also said his band's well-known tune "Speed of Sound" was drawn from his experience as a dad. In early 2014, Paltrow revealed in a letter on her website that she and Martin were separating after a decade together.
Chris Martin Net Worth: Chris Martin is a British singer, songwriter, musician, and producer who has a net worth of $160 million dollars. He is most widely recognized...
Gwyneth Paltrow Net Worth: Gwyneth Paltrow is an American actress, singer, lifestyle writer, and businesswoman who has a net worth of $200 million...
Profession
Singer, Record producer, Musician, Songwriter, Guitarist, Pianist, Singer-songwriter, Actor, Film Score Composer, Multi-instrumentalist
Profession
Singer, Actor, Model, Businessperson, Writer, Comedian, Author
Date of Birth
Mar 2, 1977 (45 years old)
Date of Birth
Sep 27, 1972 (50 years old)
Nicknames
Christopher Anthony John Martin
Chris
Coldplay
Christopher Anthony John "Chris" Martin
Nicknames
Gwyneth Kate Paltrow
Gwenyth Paltrow
Gwynnie
Gwyneth Kate Paltrow Martin
Gwyneth Katherine Paltrow
Nationality
United Kingdom
Nationality
United States of America
Chris Martin Appearances
Slashed

FBI Agent Sherbet Bones
Gwyneth Paltrow Appearances
Mrs. Parker and the Vicious Circle

Paula Hunt

Austin Powers: Goldmember

Dixie Normous