Joanna Gaines & Chip Gaines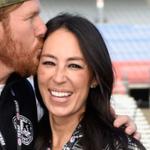 Joanna Gaines
$50 Million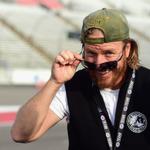 Chip Gaines
$50 Million
Chip and Joanna Gaines net worth: Chip and Joanna Gaines were married in May 2003. Chip and Joanna Gaines met and had similar interests in construction and design and began starring in their reality television series Fixer Upper in 2013. The Gaines couple owns the construction and design company Magnolia Homes as well as the discount store Magnolia Market and the restaurant Magnolia Table. Chip and Joanna Gaines have five children: Drake, Ella Rose, Duke, Emmie Kay, and Crew. Joanna Gaines was born in Kansas and raised in Texas. She graduated from Baylor University. In 2017 she announced that she was leaving Fixer Upper. Chip Gaines was born in Albuquerque, New Mexico in November 1974. He graduated from the Hankamer School of Business. Chip and Joanna Gaines authored the book The Magnolia Story and Chip Gaines authored the book Capital Gaines: Smart Things I Learned Doing Stupid Stuff. The couple has also starred on the TV series Fixer Upper: Behind the Design.
Joanna Gaines net worth and salary: Joanna Gaines is an American businesswoman, home renovation/design guru and reality television personality who has a net worth of $50 million dollars...
Chip Gaines is an American reality television personality and home renovation/design guru who has a net worth of $50 million. That is a combined net worth with his wife Joanna Gaines...