Brad Pitt & Angelina Jolie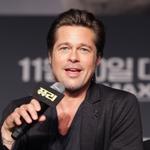 Brad Pitt
$300 Million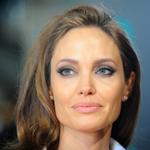 Angelina Jolie
$120 Million
"Brangelina" were a celebrity supercouple consisting of American actors Brad Pitt and Angelina Jolie. "Brangelina" is a linguistic blend of the pair's names. Pitt has appeared in over 40 major films, including 12 Monkeys (1995), Ocean's Eleven (2001), and The Curious Case of Benjamin Button (2008), while Jolie has appeared in over 30 major films, including Girl, Interrupted (1999), Lara Croft: Tomb Raider (2001), and Changeling (2008). Their relationship began after they starred together in Mr. & Mrs. Smith (2005). They have three adopted children, Maddox, Pax, Zahara, and three biological children, Shiloh, Knox, and Vivienne. Brad and Angelina became engaged in 2012, they married in 2014 and eventually separated in 2016. Their divorced status was officially confirmed in April 2019.
Brad Pitt net worth and salary: Brad Pitt is an award-winning film actor and producer who has net worth of $300 million. Brad Pitt was raised...
Angelina Jolie is an American actress, filmmaker and humanitarian. She has at times been one of the highest-paid actresses in the world, commanding $20 million in salary for a single role. Angelina Jolie's net worth is $120 million as of this writing...
Profession
Actor, Film Producer, Voice Actor, Television producer
Profession
Actor, Model, Voice Actor, Film director, Screenwriter, Film Producer, Writer, Author
Date of Birth
Dec 18, 1963 (58 years old)
Date of Birth
Jun 4, 1975 (47 years old)
Nicknames
William Bradley Pitt
Buratto Pitto
William Bradley "Brad" Pitt
Pitt-bull
Tyler Durden
Nicknames
Angelina Jolie Voight
AJ
Angie
Ange
Angelina
Ethnicity
Slovak American
Iroquois
Nationality
United States of America
Nationality
United States of America
Brad Pitt Appearances
Inglourious Basterds

Lt. Aldo Raine

A River Runs Through It

Paul Maclean
Angelina Jolie Appearances
Changeling

Christine Collins

Wanted: Cast and Characters