Blake Shelton & Miranda Lambert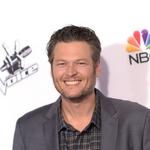 Blake Shelton
$100 Million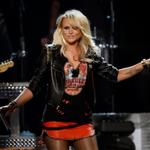 Miranda Lambert
$60 Million
Blake Shelton and Miranda Lambert were once one of the most popular and powerful celebrity couples in the world. They met for the first time in 2005 when they performed a duet at a Country Music Television event; during this time Blake Shelton was still married to his first wife, Kaynette Gern. They began dating in 2006 and were married on May 14, 2011, in Boerne, Texas. In July 2015, the power couple announced that they were separating, and hours later, the couple's divorce was finalized.
Blake Shelton net worth: Blake Shelton is an American country music singer and television personality who has a net worth of $100 million. Blake made his musical...
Miranda Lambert Net Worth: Miranda Lambert is an American country music artist who has a net worth of $60 million. Lambert has earned numerous awards...
Profession
Singer, Musician, Voice Coach, Songwriter, Composer, Record producer, Author, Music artist, TV Personality, Actor
Profession
Singer-songwriter, Guitarist, Musician, Music artist, Actor
Date of Birth
Jun 18, 1976 (46 years old)
Date of Birth
Nov 10, 1983 (38 years old)
Nicknames
Blake Tollison Shelton
Nicknames
Lambert, Miranda
Miranda Leigh Lambert
Ran
Height
5 ft 3 in (1.6256 m)
Nationality
United States of America
Nationality
United States of America
Blake Shelton Appearances
The Voice

Reality show judge

Blake Shelton's Not So Family Christmas
Miranda Lambert Appearances
Carrot Top, Miranda Lambert

Gretchen Wilson / Miranda Lambert