Bill Clinton & Hilary Clinton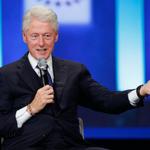 Bill Clinton
$120 Million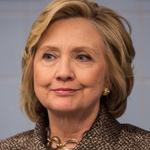 Hilary Clinton
$120 Million
Bill and Hillary Clinton are a U.S. political couple who have been married since 1975. Bill Clinton is the former governor of Arkansas, an attorney general and the 42nd President of the United States. At the time of his inauguration in 1993, he was the third-youngest president to take office. The native Arkansan ran as a Democrat with Al Gore, defeating Republican incumbent George Herbert Walker Bush. He served two terms as president, including one marred by a sex scandal involving White House intern Monica Lewinsky. Wife Hillary Clinton stood by her husband and eventually ran for U.S. Senator in New York, winning office in 2001 as Bill's presidency ended. Hilary served as senator until 2009, when she was tapped to become the 67th Secretary of State under the Obama administration, a position she would hold until February 2013. She and Bill began dating while attending law school at Yale in 1971. When she was awarded an internship in California, Clinton moved cross country with her for the summer, and the couple would continue to live together back on the East Coast while finishing school. They worked on several political campaigns together before he proposed, though she refused. After failing the bar in D.C. but passing in Arkansas, Hilary decided to move with Bill to the south and began teaching at the University of Arkansas, though she continued to decline his marriage proposals. It wasn't until the couple bought a house together in Fayetteville in 1975 that she agreed to marry him. They tied the knot in their living room in late 1975. Five years later, she gave birth to their first and only daughter, Chelsea, in 1980.
Bill Clinton Net Worth: Bill Clinton is an American politician who has a net worth of $120 million. That is a combined net worth with his wife, Hillary Clinton...
Hillary Clinton net worth: Hillary Clinton is an American politician, author and media personality who has a net worth of...
Profession
Lawyer, Politician, Statesman, Author, Teacher
Profession
Lawyer, Politician, Official, Spokesperson, Diplomat, Author
Date of Birth
Aug 19, 1946 (75 years old)
Date of Birth
Oct 26, 1947 (74 years old)
Nicknames
William Jefferson Clinton
The Man From Hope
Bubba
the Compromiser in Chief
Secretariat
The Wizard of "Is"
The Comeback Kid
Slick Willie
William Jefferson Blythe III
President Clinton
Nicknames
Hillary Diane Rodham Clinton
Hill
Sen. Hillary Rodham Clinton
Sen. Hillary Clinton
Senator Hillary Rodham Clinton
Senator Hillary Clinton
Hillary R. Clinton
Hillary Diane Rodham
First lady Hillary Rodham Clinton
Hillary
Ethnicity
White American
Scotch-Irish American
Ethnicity
White American
Scottish American
Nationality
United States of America
Nationality
United States of America
Bill Clinton Appearances
To Save Our Schools, To Save Our Children

Interviewee

A Conversation with Gregory Peck

An Unlikely Weapon: The Eddie Adams Story
Hilary Clinton Appearances