Ben Affleck & Jennifer Garner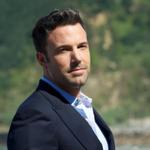 Ben Affleck
$150 Million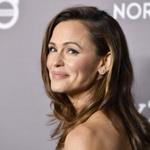 Jennifer Garner
$80 Million
Ben Affleck is an American actor, director and screenwriter who has been married to wife, actress Jennifer Garner, since 2005. Affleck is the Academy Award winner for Best Original Screenplay for "Good Will Hunting" and starred in films including "Armageddon", "Pearl Harbor", "Changing Lanes", "The Town" and the 2014 adaptation "Gone Girl". He was also chosen to play Batman in the 2016 "Batman v Superman: Dawn of Justice". Affleck directed the critically-acclaimed film "Argo" in 2012, winning a Golden Globe and Academy Award for Best Picture. Wife Jennifer Garner is the Golden Globe-winning star of the hit TV drama "Alias" and has other film and TV credits that include "Daredevil", "13 Going on 30", "The Odd Life of Timothy Green" and "Dallas Buyers Club". Garner began dating Affleck, who co-starred in the film "Daredevil", in 2004, a year after her split from first husband Scott Foley. They got engaged on her 33rd birthday and wed in the Caribbean in 2005 while Garner was pregnant with the couple's first child. They have three children together: Violet Anne, born in 2005, Seraphina Rose Elizabeth, born in 2009, and Samuel Garner, born in 2012. In 2015, after much speculation, the couple announced that they were separating.
Ben Affleck is an American actor, screenwriter, producer, and director who has a net worth of $150 million.Over his career, Ben has earned hundreds of millions of dollars in salary. Coincidentally, one of his largest career acting paycheck's (before backend bonuses) was the $15 million he earned from the 2003 movie...
Jennifer Garner Net Worth and Salary: Jennifer Garner is an American actress and film producer who has a net worth of...
Profession
Actor, Film director, Screenwriter, Film Producer, Television producer, Professional Poker Player, Businessperson
Profession
Actor, Television producer, Film Producer, Spokesperson, Businessperson, Voice Actor, Television Director
Date of Birth
Aug 15, 1972 (51 years old)
Date of Birth
Apr 17, 1972 (51 years old)
Nicknames
Benjamin Géza Affleck
Benjamin Geza Affleck-Boldt
Benjamin Geza Affleck
Affleck
Benjamin Géza Affleck-Boldt
Nicknames
Jennifer Affleck
Jennifer Anne Garner
Jennifer Anne Affleck
Jennifer
Ethnicity
Scottish American
Irish American
Nationality
United States of America
Nationality
United States of America
Did we make a mistake?
Submit a correction suggestion and help us fix it!