Barbra Streisand & James Brolin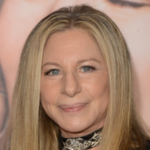 Barbra Streisand
$400 Million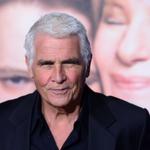 James Brolin
$50 Million
Megastar Barbra Streisand and popular actor James Brolin first met on the set of Capricorn One in 1970, a film in which her first husband Elliot Gould also starred. Barbra Streisand and Elliot Gould had a son named Jason in 1967. Jason appeared in the film The Prince of Tides as Barbra's onscreen son. Streisand and Brolin married in 1998 in the intimate setting of Streisand's Maibu, California living room in the presence of 105 guests, including the likes of John Travolta and wife Kellly Preston, record producer Quincy Jones and Streisand's 89-year-old mother. "We wanted to be surrounded by people we've loved for a long time," says Streisand. Born Barbara Joan Streisand (Barbara 'with' the second 'a'), Streisand made the decision early in her career to drop the second 'a' from her name so that 'Barbra' would have a more original spelling, rather than change her name. Though she became a huge movie star and singing legend, Streisand had to be convinced that she was a truly gifted singer, as her initial ambition was to be an actress who sang rather than being known for her signing. Born Craig Kenneth Bruderlin, James Brolin was widely known for his role as Dr/ Steven Kiley on the 1969-1976 television series Marcus Welby, M.D. James Brolin is the father of actor Josh Brolin.
Barbra Streisand Net Worth: Barbra Streisand is an American singer, songwriter, actress and filmmaker from Brooklyn, New York who has a net worth of $400 million...
James Brolin net worth: James Brolin is an American actor, producer, and director who has a net worth of $50 million. James Brolin...
Profession
Film director, Actor, Film Producer, Singer-songwriter, Television producer, Television Director, Screenwriter, Author, Writer
Profession
Actor, Television Director, Television producer, Film Producer
Date of Birth
Apr 24, 1942 (80 years old)
Date of Birth
Jul 18, 1940 (81 years old)
Nicknames
Miss Barbra Streisand
Barbara Joan Streisand
Ms. Streisand
Barbra Joan Streisand
Babs
Nicknames
James Kenneth Bruderlin
Jim Brolin
Mr. Streisand
James M. Brolin
Craig J. Brolin
Craig Kenneth Bruderlin
Nationality
United States of America
Nationality
United States of America
Barbra Streisand Appearances
What's Up, Doc?

Judy Maxwell

For Pete's Sake

Henrietta Robins

Paul Williams Still Alive
James Brolin Appearances
Capricorn One

Charles Brubaker

Law & Order: Special Victims Unit

Colonel Richard Finley