Angela Bassett & Courtney B. Vance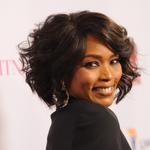 Angela Bassett
$25 Million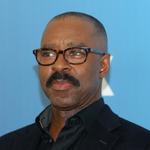 Courtney B. Vance
$25 Million
Angela Bassett is an actress and film director who is best known for her work on films like "What's Love Got to Do With It," "Malcolm X," "The Rosa Parks Story," "Notorious," and "The Jacksons: An American Dream." Courtney B Vance is also an actor who's most notable appearances include "Hamburger Hill," "The Hunt for Red October," "Law & Order: Criminal Intent," and "Lucky Guy." The college sweethearts met while students the Yale School of Drama. After graduation, in 1997 Angela married Courtney and they began the next phase of their lives together. As both of their careers began to take off, the couple was blessed with twins, Slater and Bronwyn, who were born via surrogate after years of trying to conceive.
Angela Bassett net worth: Angela Bassett is an American actress who has a net worth of $25 million. Angela Bassett is a Golden Globe-winning actress...
Courtney B. Vance net worth: Courtney B. Vance is an American actor and producer who has a net worth of $25 million. That is a combined net worth with his wife...
Profession
Actor, Voice Actor, Film Producer
Profession
Actor, Voice Actor
Date of Birth
Aug 16, 1958 (63 years old)
Date of Birth
Mar 12, 1960 (61 years old)
Nicknames
Angela Evelyn Bassett
Angela Evelyn Bassett Vance
Nicknames
Courtney Bernard Vance
Courtney Vance
Ethnicity
African American
Ethnicity
African American
Nationality
United States of America
Nationality
United States of America
Angela Bassett Appearances
Meet the Browns

Brenda Brown

Meet the Robinsons

Mildred
Courtney B. Vance Appearances
The Adventures of Huck Finn

Jim

The Tuskegee Airmen

Lt. Glenn

FlashForward

Stanford Wedeck