The Flint water crisis has received a lot of publicity over the past few weeks. The water contamination in the Michigan city was caused by the water corroding aging pipes, which in turn led to hazardous lead levels in the water, rendering the water unsafe to use. Celebrities from all over have been quick to help Flint at its time of need, such as Meek Mill, Eminem, Mark Wahlberg, Diddy, Jimmy Fallon, and Madonna. But one celebrity recently put his money where his mouth was in a major way to help the residents of Flint.
California based rapper The Game recently partnered with AvitaWater, a water company based in Michigan, in order to help the residents of Flint in their time of need. The 36-year-old rapper cut a huge check for the citizens of Flint, donating a total of $500,000 on behalf of his charity, The Robin Hood Project, which AvitaWater matched with a $500,000 donation of their own. Part of the reason he is so passionate about Flint is that it's where his sister and her children live.
Now, you would think that donating that money to residents in a time in need would be enough right? Wrong. The Game, who is no stranger to controversy, called out both Madonna and Jimmy Fallon's $10,000 donations in an Instagram post, calling them "cute" and saying that the donations were "not nearly enough." In an interview with TMZ he said that since Madonna is "close to a billionaire," the 5-figure donation from the Michigan native was a "joke" to him. He also challenged Madonna, Fallon, and anyone else to match him and donate $1,000,000 to the residents of Flint.
But Wait! There's More!
So, we learned something else about The Game this week, thanks to his donation. According to The Game's social media post, the rapper shows that the money for his Flint donation came from a bank account labeled "Robin Hood Project Checking." That's not the interesting part. When you look at the screenshot of his donation, it shows that this account has a balance of over $13 million! $13,274,585.32 to be exact. No word if that amount is before or after his $500,000 water donation.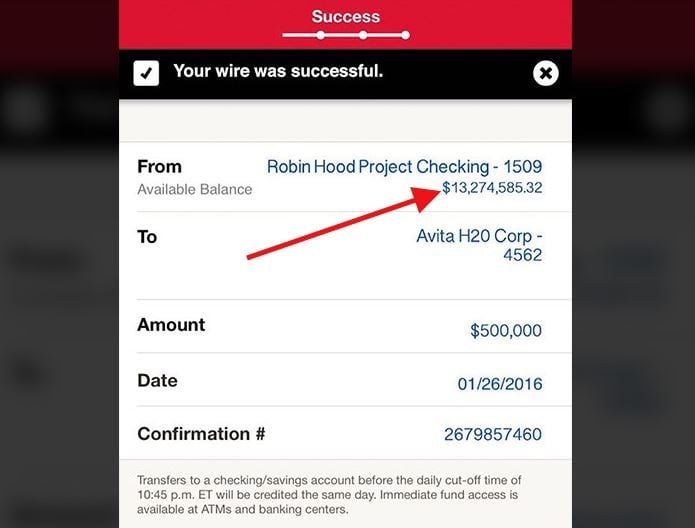 We here at Celebrity Net Worth currently peg The Game's net worth at $22 million. So either he is extremely generous to put aside over half of his net worth for charity… or he's richer than we previously thought!
When asked in an interview if all of the money in the checking account was his and if it's really earmarked for donations, The Game replied: "Yes. It's been 13 years, I think I kind of earned it at this point. It's hard earned cash going seriously  good causes."
Great gesture by The Game to donate to those in a time of need.