Ghostwriters are far from uncommon in the music industry. Take a quick look at the credits of almost any album you own, and you are almost sure to see an assorted list of names you've probably never heard of being credited as writers of different songs on the album. Ghostwriters are often compensated very well for their work, especially if the song they pen ends up being a chart-topping hit. Ghostwriting has always been, and will always be, an integral part of the music industry. Though the practice of ghostwriting has been commonplace since the beginning of time, the one music genre in which the practice is considered to be taboo, is hip-hop. Why exactly, can be debated. But one thing is for certain; when someone accuses a major star in the industry of using a ghostwriter, people are going to listen. That brings us to the situation involving Meek Mill, Drake, and Twitter last night.
Late last night, Philly rapper and Maybach Music signee Meek Mill went on an outrageous Twitter tirade last night, seemingly prompted by Drake failing to tweet out a link of his Dreams Worth More Than Money album, which released late last month. Drake was featured on one of the tracks off of the album, "R.I.C.O." and him not tweeting the album apparently was perceived as disrespectful by Meek. Well, last night, Meek went on the offensive against Drake, accusing him of not penning his own raps.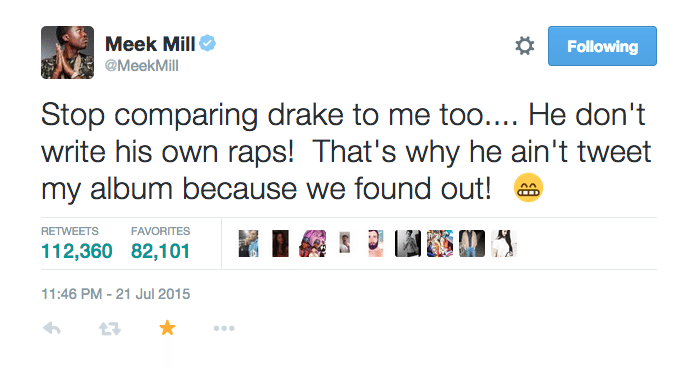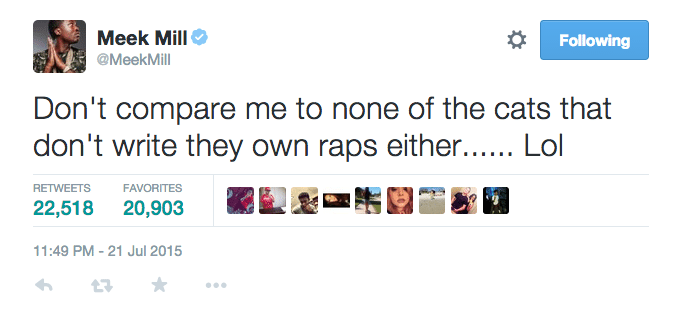 He went on to say that two of his peers, Kendrick Lamar and J Cole, actually do write their own rhymes.
Meek also said that Drake didn't even write his own verse for his feature on Meek Mill's "R.I.C.O"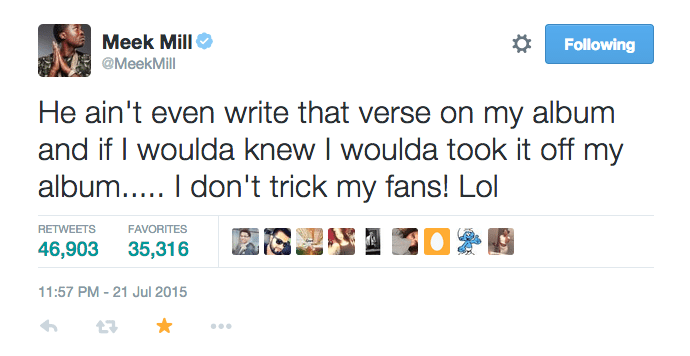 He went on to reveal the name of the alleged ghostwriter.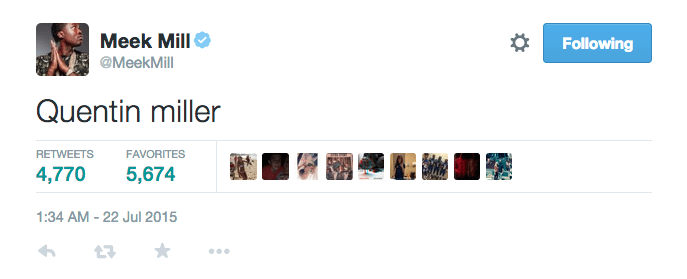 Quentin Miller is credited as a writer on six songs on Drake's If You're Reading This It's Too Late album, including "Legend" and "Know Yourself."
Maybach Music head honcho Rick Ross strangely tweeted his support of Drake before deleting the tweet. Was it was a mistake or a calculated move by Ross?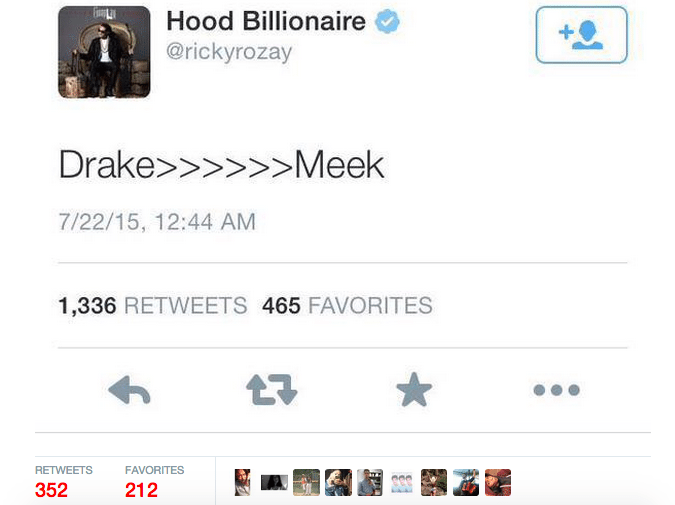 Even Chris Brown hilariously weighed in on the situation.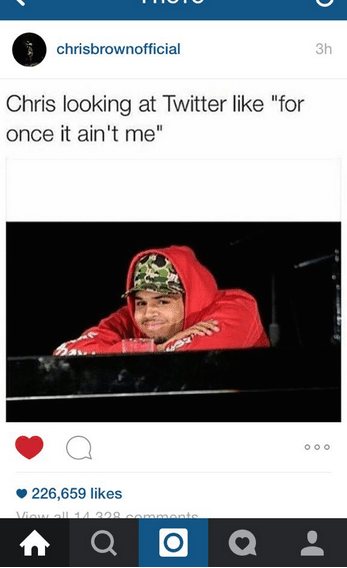 The tone of the tweets forced many to speculate that Meek was hacked, but he put all of those rumors to rest with an Instagram post.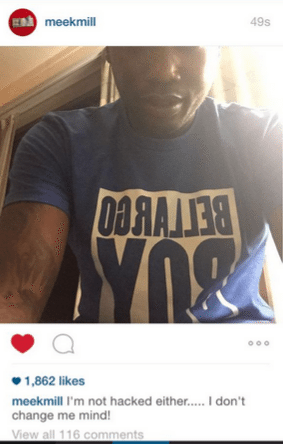 Drake responded to Meek's tweet earlier today in an Instagram direct message with one of his friends. Well, kind of.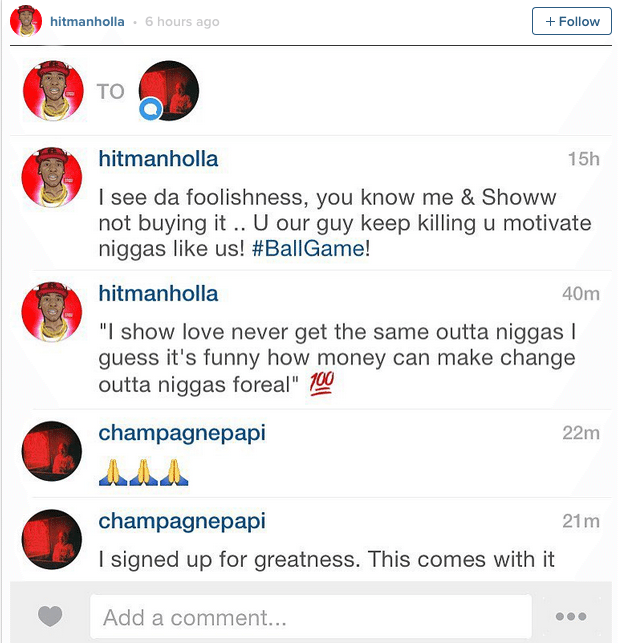 But that's not the end of the story. Earlier tonight, DJ Funkmaster Flex of New York's Hot 97 leaked a track made by the alleged ghostwriter, Quentin Miller, which is reported to be the reference track for Drake's "10 Bands" off of his most recent album. The track sounds eerily similar to Drake's version, with a few words being switched in and out. Flex also said that Drake has Miller on retainer for $5,000 a month.
This situation is absolutely crazy. We'll keep you updated as soon as more information comes out.