When you were eight, what were you doing? Were you playing with your friends outside? Were you glued to the television playing video games? Were you playing with dolls or flying homemade spaceships, or flying homemade spaceships with dolls in them? Being eight is kind of a twilight time. You've got a couple of years of school under your belt, but lots more time ahead of you to figure out who you are. Then there are those kids who take being eight and turn it on its head. Meet Charli. Charli is a cute 8-year-old from Australia, and she makes almost $128,000 per month. How does she do it? It's all about technology… and cupcakes.
Charli was born in Australia and is the niece of Elise Strachan, the woman behind the immensely popular "My Cupcake Addiction" blog and YouTube channel, which currently has 1 million subscribers. When Charli was six, and her younger sister Ashlee was 3, Charli indicated that she wanted to make videos like her aunt. Her family settled on making kid-centric cooking tutorials, and "Charli's Crafty Kitchen" was born.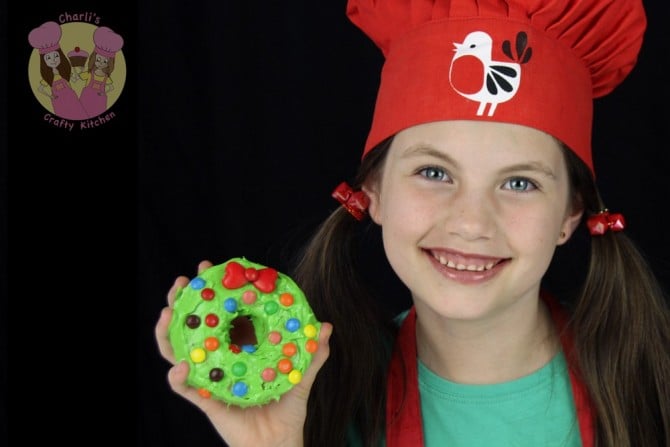 The girls began uploading videos to YouTube in 2012. Charli, who likes arts and crafts of all kinds, does most of the explaining, while Ashlee handles comic relief and taste testing. They both prepare the food, largely without the help of any adults. Since launching the site, they have amassed over 330,000 subscribers and their videos have been watched more than 50 million times. In March of 2015 alone, their channel had 29,133,270 views. The following is the most popular video from her channel. It currently has 57.7 million views:
The sheer number of views for their 155 videos has translated into a healthy amount of revenue from ad sales. According to Outrigger Media, a company that tallies channel ad sales and analyzes metrics, Charli's Crafty Kitchen was the highest earning channel in the food and cooking category. The sisters, now 8 and 5, are earning an average of $127,777 per month in revenue. This is the amount left over after YouTube takes its cut. Part of their success may stem from the fact that the two sisters are just so darn cute, but most of it seems to be attributed to the fact that the recipes are actually something elementary school students can handle, and they are often savvily tied in to something that's already popular. The sisters have made jello popsicles with a "Frozen" theme, Minnie Mouse Cookie Pops, Valentine's Wafer Cookies, and Kit-Kat Christmas Cake, for example. By making dessert items that are accessible, yummy, and have widespread appeal to their peers, Charli and Ashlee are setting themselves up for life. They are essentially baking their future. That's a pretty impressive thing to achieve at any age.