While it is a commonplace tradition for universities to feature a commencement speaker, it is a particular sign of prestige to nag a known figure to fill the role. The practice of paying high profile politicians, journalists, actors and singers is certainly not new, but what is new, is an emerging trend to cut commencement costs by cutting or eliminating the speech altogether.
Bradley University in Illinois axed the address this year, explaining that the reasoning comes both from saving time and travel expenses for the potential guest speaker.
Additionally, other schools do not offer paid gigs to speakers, instead calling on notable alumni or personal connections. For example, Ryan Seacrest wasn't paid for speaking this year at his alma mater, the University of Georgia, while at the University of California, Berkeley, Facebook COO, Sheryl Sandberg, didn't see a paycheck for her speech, either.
But still, the trend of paying big Benjamins for keynote addresses isn't getting the total boot.
The reasoning? Not only will a successful speaker provide inspiration to young grads entering the world ready to accept any challenge, but big names also draw in welcome publicity, esteem and even donors.
Along with that status, however, often comes a hefty bill.
Here's a look at five of the highest-paid celebrity commencement speakers in the United States:
Bill Clinton ($17,000) – Florida A&M University, Tallahassee, Florida
In 2009, Florida Agricultural and Mechanical University made headlines for dropping quite the "Bill" on their graduation line-up. Despite the fact that former President Clinton waived his usual speaking fee, the university still had to cover his travel and expenses. Clinton – who is worth $80 million – commanded a $17,000 fee just to get to the graduation stage.
CNN anchor Soledad O'Brien, who also spoke at the event, accepted $3,000 for her duties.
John Legend ($25,000) – Kean University, Union, New Jersey
John Legend is worth $40 million and – according to Kean University's 2009 commencement bill – a 15-minute speech and single-song piano performance by the singer is worth $25,000.
This year, Kean University paid $40,000 each to its two 2016 speakers, retired astronaut Mark Kelly and Humans of New York founder/photographer Brandon Stanton. The university explained that half of that cost came from the school's general fund, while student groups raised the other $40,000.
Bill Nye the Science Guy ($35,000) – Rutgers University, New Brunswick, New Jersey
Everyone's favorite science guy saw a happy payday when he spoke to Rutgers University's graduating class of 2015. Bill Nye, who owes his $6.5 million net worth to his comedic twist on science knowledge, raked in $35,000 for his address.
Rutgers first paid for a commencement speaker in 2011, footing $30,000 to bring in author Toni Morrison.
Katie Couric ($110,000) – University of Oklahoma, Norman, Oklahoma
Journalist Katie Couric, who commands a net worth of $75 million and a yearly salary of $10 million, brought home an astonishing $110,000 following her commencement speech to Norman's University of Oklahoma in 2006. She donated her earnings to charity.
Matthew McConaughey ($166,000) – University of Houston, Houston, Texas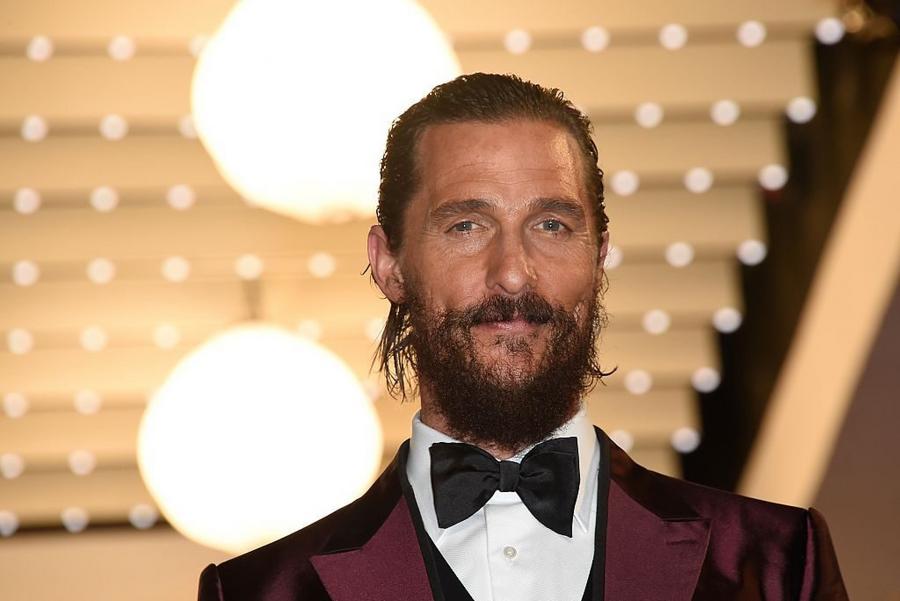 LOIC VENANCE/AFP/Getty Images
Film heartthrob Matthew McConaughey actually mentioned how excited he was to be making $325 a day for his role in 1993's Dazed and Confused during his 2015 commencement address to University of Houston grads – before walking off with a cool $166,000 paycheck for the appearance.
With a total worth of $95 million, it was an honorable and easy choice, however, for the actor to hand his earnings over to charity.