The rich eat their meals differently than you and I do – the same goes for buying clothes, shopping for groceries, traveling across the country, and so on. But did you know the same principle also extends to breaking out of prison? It's true, and for proof I offer you a recent estimate valuing infamous drug lord El Chapo's incredible prison break at around $50 million.
The estimate comes courtesy of Jhon Jairo Velasquez Vasquez, who used to be the chief assassin under the employ of Pablo Escobar, who was kind of like the Woody Guthrie to El Chapo's Bob Dylan. A big chunk of that $50 million is accounted for by the massive bribes to officials working within the prison that would have more than likely been required to get El Chapo (whose real name is Joaquin Guzman) out of his maximum security home.
A $50 million prison escape demands an equally lavish manhunt, and there's certainly a big one underway in Mexico right now. It's focused primarily on central Mexico's Golden Triangle, an area of mountainous terrain with plenty of places to hide, and which many believe is the most likely hideout for El Chapo. Assuming he's made it there, it's going to take a lot of expensive manpower to find him, as Mexican drug trafficking expert Jose Reveles pointed out in a recent newspaper interview:
"They used to say, once El Chapo went into the mountains it would be like trying to find Osama bin Laden. He has his spies, his spotters, his killers."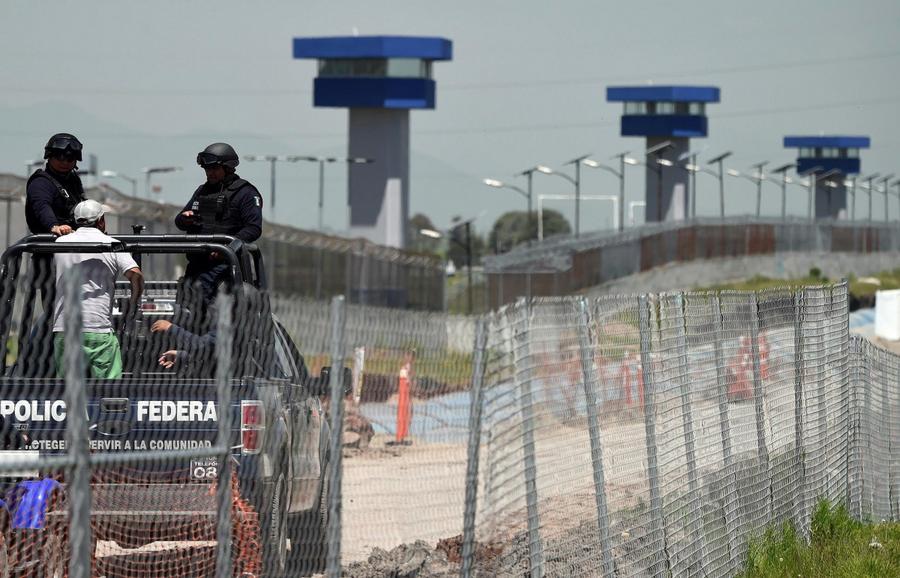 ALFREDO ESTRELLA/AFP/Getty Images
Of course, you can afford all the spies, spotters, and killers you might need when you've made a tremendous fortune in the drug trade. Given the illegitimate nature of El Chapo's fortune, a precise calculation of his net worth is even more difficult than it is with legitimate businessmen not directly involved in criminal enterprises, but he's believed to be worth at least a billion dollars – so he can afford to break out of prison about 20 more times until he runs out of money, and that's assuming that he doesn't make any money while he's out of stir.
As with all massive financial undertakings, El Chapo's escape from prison didn't come as a complete surprise. The United States Drug Enforcement Administration has reportedly been aware of Guzman's designs on escape ever since he first got to prison back in February of 2014, and they say they first let the Mexican authorities know an escape was possibly being planed shortly after that. It doesn't take a crystal ball to figure that a massively rich and powerful drug lord would want to escape from prison, but it's still something of a public relations disaster for Mexican President Enrique Pena Nieto, who has taken a lot of heat over the escape of such a notorious prison inmate.