It's fun to dream about all the things you could buy, do, see, have, etc. if you had a billion dollars. That $10 million house in the Hollywood Hills? No problem.  Even the purchase of a private jet, super yacht, island, or a garage full of obscenely expensive luxury cars would barely make a dent in your fat bank account. Having a billion dollars in the bank would set you up very comfortably, assuming you managed it wisely. Or, you could go the M.C. Hammer route and build a crazy house, have an entourage of 200 and burn through it all in a few years.
Now, just for fun, let's assume you wanted to spend that billion dollars all at once. What are some things you could buy or do that would exhaust that large amount of cash? The options seem pretty endless, it is just a matter of taste. Here is a list of things you could buy for $1 billion dollars. Which one would you buy?
Chicago Cubs – $1 billion
Are you a sports fan? For a cool $1 billion you could be the oldest existing professional sports franchise in North America.  The Cubbies have been a Chicago staple since 1870. The team is one of the two remaining charter members of the National League. The team were known as the Loveable Losers due to the fact that they didn't win a World Series for more than 100 years.
Round Trip to the Moon – $750 million
If your aspirations are more out of this world, for a bit less than a billion, you and the person of your choice can purchase a round trip ticket to the moon and back from a company called Golden Spike.  The trip is not fully funded yet, but in January 2013, Golden Spike contracted with Northrup Grumman for the design of a new lunar lander, presumably to ferry all the interested billionaires to and from the moon. $750 million is good for two round trip tickets. For $1.5 billion you can also walk on the moon.
Every Single Ferrari 250 GTO On The Planet – $988 million
The 1963 Ferrari 250 GTO is undoubtedly one of the top sports cars of all time and arguably the greatest Ferrari ever made. The GTO was only made from 1962 to 1964 and a scant 39 cars were produced during that time. Today there are 33 GTOs left in known existence. Recently, one of the remaining GTOs sold for $52 million. Others have sold recently for $20-30 million. Assuming the average value was $30 million, at that price you could buy every single GTO in the world and still have $10 million leftover.
A.C. Milan – $945 million
For a bit less than a billion dollars, you can buy the A.C. Milan football (soccer) club. A.C. Milan is one of the most successful football clubs in the world with 18 international titles. Then, you can pretend you are a Russian oligarch like the owner of the Chelsea club, Roman Abramovich.
Two Airbus A380 – $810 million
Have you ever dreamed of being able to take your closest friends and family anywhere in the world at a moment's notice?  The Airbus A380 is the largest passenger plane in the world. It is used by airlines such as Qantas, Emirates, Lufthansa, and Singapore Airlines.  Each Airbus A380 can accommodate 853 people. If you buy two, you'll have a backup in case the first one needs maintenance. Plus with a capacity of over 800, you won't have to leave anyone out. And with almost $200 million left over, you'll have plenty for fuel, runway, airport fees and, oh yeah, a pilot and crew.
The Solomon Islands – $1 billion
Why buy just one island when you can have an entire country of islands? The Solomon Islands are to the east of Papua New Guinea and to the northwest of Vanuatu.  The islands are perhaps best known for fierce fighting between America and Japan during World War II in Guadalcanal. The country used to be a British colony, but it achieved independence in 1978.
Five F-35C Lightning II Fighter Jets – $1 billion
This fighter jet is nearing the end of development. Orders have been placed (Australia bought 72), and Lockheed Martin will soon ship the $200 million fighter jet to its customers. This jet was designed to be able to perform ground attacks, reconnaissance, and air defense, all without radars detecting its presence.  If you want to play Top Gun, this is the way to spend your $1 billion.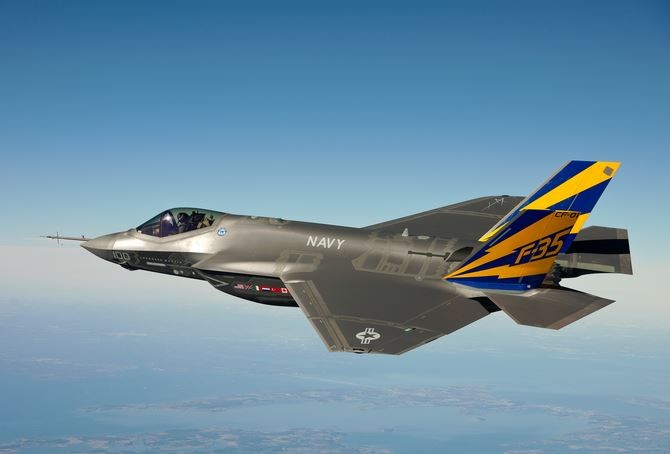 Toronto Maple Leafs – $1 billion
For a cool billion you could own the NHL's most valuable hockey franchise. Established in 1917 as the Toronto Arenas, the team was renamed the St. Patrick's in 1919, and then, finally, the Maple Leafs in 1927. It is one of the Original Six members of the NHL. However, much like the Cubs, it has been a long time since the Maple Leafs were winners. Their last Stanley Cup was in 1967 – the longest title drought for any NHL team.
Antillia Mubai – $1 billion
Perhaps you're dreaming of really super deluxe living with your $1 billion.  If so, have we ever got the house for you! The Antillia  in India is thought to be the most expensive house in the world. Antillia is a 400,000-square-foot skyscraper home named after a mythical island in the Atlantic. It has 27 floors and a full-time staff of 600 people keeping the house clean and running. It is owned by Mukesh Ambani, chairman of Reliance Industries Limited.
The Milwaukee Bucks – $1 billion
If you really want to buy a professional sports franchise, you can't go wrong in the NBA. One year ago, the LA Clippers were worth a scant $430 million. This May, former Microsoft CEO Steve Ballmer bought the Clippers for $2 billion. Based on that valuation, the league's least valuable team, the Milwaukee Bucks, could be yours for a cool $1 billion. That's up from $330 million last year. Maybe not quite as cool as owning a team in Los Angeles, but at least you could invite your whole family to sit court side at every home game!