Dollar Shave Club burst onto the scene in March 2012 with a YouTube video called "Our Blades Are F***ing Great" featuring CEO Michael Dubin. The website crashed. The blades sold out in six hours. The video has been viewed about 23 million times. Yesterday, Unilever acquired dollar shave club in a deal worth a reported $1 billion.
The acquisition of the subscription men's toiletries company comes during a year in that has been rather quiet so far for technology and e-commerce companies. Dollar Shave Club was founded in 2011 by Michael Dubin. The company is not yet profitable, but it had $152 million in revenue in 2015 and was on track for more than $200 million this year.
Dollar Shave Club has been engaged in a battle for customers with other similar startups like Harry's as well as more established brands such as Gillette. Dollar Shave Club has 3.2 million members who have subscriptions for razors and skin care products.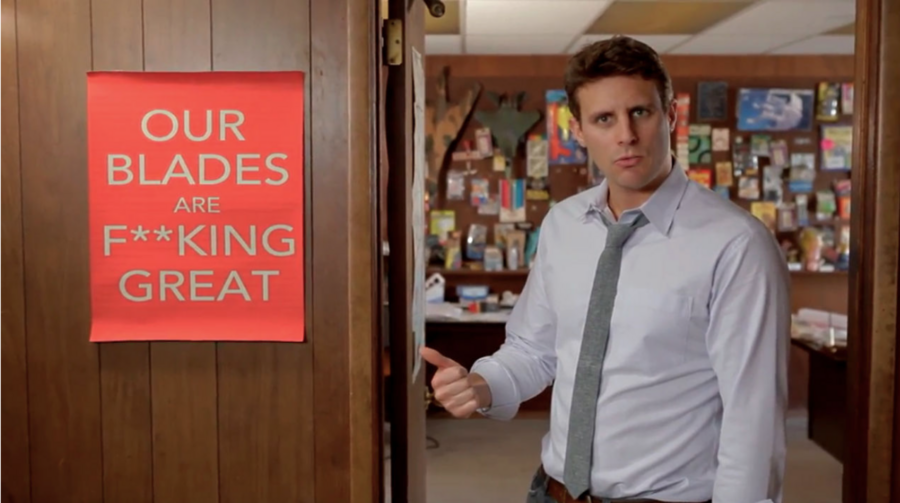 The $1 billion Unilever deal is one of the largest deals ever for an e-commerce company. While other e-commerce subscription startups like Stitch Fix may be watching this deal closely and anticipating their own acquisition, they shouldn't expect the same windfall. The key to Dollar Shave Club that other startups in the same space lack lies in the powerful brand the company built in just four years, its social media prowess, and the data it has compiled on its customers.
Dollar Shave Company has been able to curate its advertising and messaging to cater to a specific audience and keep them engaged. The startup began running television commercials (an expensive option that most startups avoid) making fun of how hard it is to buy name brand razors at stores such as CVS and Target. In it, the expensive name brand blades are locked away behind plastic doors that set off a siren when opened without the help of a salesperson. In the Dollar Shave Club spot, the customer is shot with a tranquilizer dart when he tries to grab razors without help from a salesperson. Durbin then comes on the screen to offer Dollar Shave Club as a better, cheaper, and easier alternative.
Make no mistake, a large part of this Unilever deal is based on Dollar Shave Club's cheeky mastery of social media and its e-commerce abilities. Unilever has been promising its investors that it will get better at offering its products online. As part of the deal, Unilever will also receive all the data and analysis the startup has on its customers.
In all likelihood, if Unilever hadn't come calling, then Proctor & Gamble would have. Dollar Shave Club's plusses– their customer database, e-commerce chops, powerful brand building, and social media expertise outweigh the fact that the company was not yet profitable.
Michael Durbin is expected to retain his CEO gig after the transition.