Remember that awesome feeling you used to get when you were a kid right before you opened a present at the holidays or on your birthday? That feeling of anticipation combined with a wicked glee, because you knew the mystery item in that box or paper was yours? We all still get that feeling sometimes, usually with Apple products, but once you reach a certain age, that insane anticipation, that sense of glee, definitely lessens. That magical moment when a toy or gift gets opened is also known as "unboxing." And one very intelligent woman has harnessed this strange gift opening magic to earn a fortune. Known only as DisneyCollectorBR, this extremely mysterious woman earns MILLIONS every year by uploading toy/gift-opening videos to her YouTube channel. This truly must be one of the weirdest and coolest ways someone has found to make a fortune.
Perhaps what's most intriguing about DisneyCollectorBR is the fact that no one has a clue who she is or what she looks like. She has been so successful at hiding her identity that there is no information about where she is based, her age, or even where she's from. All we know is that she speaks with an accent and has perfectly manicured hands. Rumors abound, but there seems to be a common belief that those popular hands belong to a 40-something Brazilian woman living in Florida near Disney World. Her husband also has a popular channel, BluCollection, which features him opening toys that are marginally more boy-oriented. This supposition is supported by a few different clues. There are other videos of DisneyCollectorBR in which she speaks in Brazilian Portuguese. The BR in her screen name most likely refers to Brazil. Most recently, a man who identified himself as a family friend, posted some information to a blog written by a woman named Julia Arnold. The parent of a toddler who was obsessed with DisneyCollectorBR's videos, Arnold had posted a blog with the title, "Who ARE BluCollection and DisneyCollectorBR?" The family friend gave their names, said they lived in Florida, and that they deliberately shunned all social media.
DisneyCollectorBR has essentially done the impossible. She's become a web phenomenon without ever becoming personally famous. The videos on her YouTube channel have been viewed a mind-boggling 5.1 billion times. She has 3.7 million subscribers. Forty-five of her videos have more than 20 million views. Six of them have crossed the 70 million mark. She averages 380 million views a month and has posted a total of 1600 videos. Her husband's channel is not far behind. He's amassed 3 billion views. They're total online rockstars, and totally anonymous.
DisneyCollectorBR's most popular video involves her opening a box of Sparkle Princess Play Doh. This video has 204 million views as of this writing. Check it out in all its glory:
Everyone wants a piece of the action, but MCN's–multichannel networks that usually buy up popular YouTube channels–have had no luck tracking down DisneyCollectorBR. If you're a channel whose popularity is growing in leaps and bounds, the purpose of signing with an MCN is to increase the rate of growth and your potential advertising profits, as well as to have someone else handle the day-to-day production, legal, and administrative responsibilities. However, DisneyCollectorBR's production requirements are pretty low. She's unboxing a toy, showing it off a bit, and…well, that's about it. Additionally, her channel is already so immensely popular, with an audience that is continuing to grow organically, that there is no reason to share her profits with a larger corporation.
YouTube analysts, such as SocialBlade, believe that DisneyCollectorBR makes as much as $13 million per year off the ads shown before and during her videos. That's $13 million per year…to open gifts! How do I get that job???!!!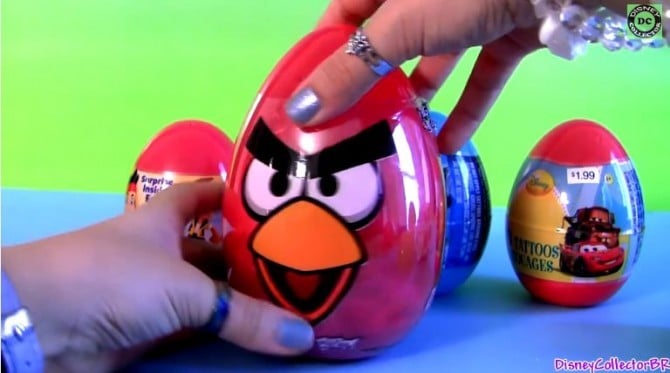 The subscription growth she is experiencing is probably going to continue, as well. She has the perfect market – toddlers. As long as people keep making babies and putting them in front of a computer, she'll remain popular. David B. Williams, a technology strategist, and father of toddler twins calls the channel, "first person toy porn", and millions of children are seemingly addicted to it. Other people, such as Dane Golden, VP of Marketing at Octoly, attribute DisneyCollectorBR's success to the fact that she's faceless, and has a "very comforting voice". He says, "It's just like playing with other kids playing toys. I think she disappears in the mind of the children."
Whatever her secret, this has to be one of the strangest/coolest ways to become a multi-multi-millionaire celebrity. A multi-multi-millionaire celebrity who can still walk down the street and buy groceries without being followed by photographers. A millionaire who can go eat out with her husband and not have to sign autographs. A millionaire who can go walk around Disney World without being bum-rushed by dozens of adoring fans. In other words, DisneyCollectorBR is a very smart, very lucky millionaire, who pulled off the neat hat trick of earning major bucks and keeping her privacy, while making millions of kids happy.