Getting fired sucks. Anyone who has ever lost their job unexpectedly knows just how crappy the entire process can be. It will drain your energy, your bank account and your pride, but hopefully after a few months of belt tightening and pavement hitting, a new opportunity comes along and you move forward relatively unscathed. A lot of people who get fired are left feeling some regret about their old job. You might miss your old co-workers or feel bad about not finishing a big project. Or perhaps you lost out on a $200 million fortune. That third regret is exactly what former Facebook employee Noah Kagan feels today after he got fired from the pre-IPO social network in 2006. Today, Kagan has opened up on his blog about how it all happened and what it feels like to lose out on a hundred million bucks…
Kagan was the 30th employee hired by Facebook. He joined the company as a Product Manager just a year after Mark Zuckerberg founded the company in his Harvard dorm room. When he was hired, Noah was given two compensation options:
#1) A $60,000 base salary plus 0.1% of the company
#2) A $65,000 base salary plus 0.05% of the company
Noah chose the first option with a slightly lower salary and double the shares. Facebook quickly became his entire life. In his own words, Facebook was more important than food, his girlfriend, family and friends… in that order. And for a while things were going very well. He was in charge of some of their newest and most exciting projects. While at Facebook, Kagan came up with some of the site's biggest features including real time status updates and photo tagging. Things were going so well that Kagan had recently gotten a raise and a big promotion.
So what went wrong? On his blog, Noah lists three specific skills he failed at: 1) Selfishness. While working at Facebook, Kagan was attention hungry. He hosted public events at the office and used his blog as a platform for self promotion. 2) Marketing. Kagan admits that he once circumvented the Facebook marketing team and, without permission, leaked information about a new feature to a tech blog 24 hours before the company's official announcement. He claims the blog broke their word and published the story early, but the leak still left Facebook's marketing department livid. 3) Skills. Kagan explains that when the company was smaller he got everything that needed to be done, done. As the company grew bigger and his role required more managerial work such as organizing massive spreadsheets and holding big collaboration meetings, he "zoned the F out".
One morning Kagan was invited to what he thought was a routine meeting with his boss at a coffee shop near the Facebook campus. When he walked into the coffee shop and saw Matt Cohler, the Vice President of his division, sitting with his boss, he knew something bad was about to happen. Cohler broke the news that left Kagan "dead shocked." In what was would be one of the most scarring parts of the meeting, Cohler called Kagan "a liability" then walked him back to the office where his laptop and cell phone were confiscated. After being escorted out of the building, Kagan walked to a Verizon store to use one of the sample phones to call his girlfriend with the horrible news.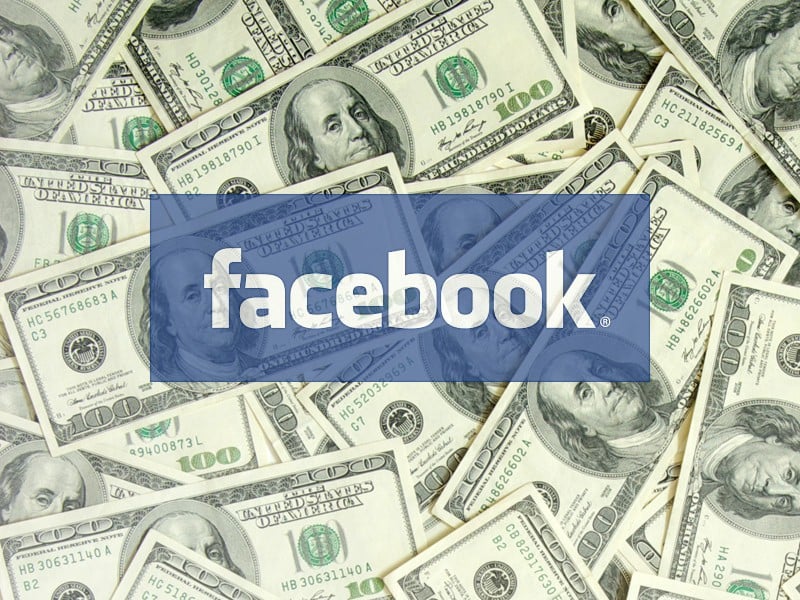 The night of the firing Kagan drank until he passed out and prayed that when he woke up it would all be a bad dream. He had very good reason to be upset. Facebook was just becoming a global phenomenon and as one of the earliest employees, Kagan had been granted a significant share of company stock. When you are granted stock in a company like Facebook, you typically need to work for several years before the shares are actually yours. And even if you wait long enough, until the company is publicly traded, the shares are very difficult to sell. Since Kagan had only been at the company for a year, the vast majority of his shares did not vest. So when Facebook went public in 2012, he was shit out of luck.
In his own words (from about a year ago): "all this combined ended up costing me around $100 million dollars. It is what it is. Ultimately, I appreciate where I am now and all the experiences I got from NOT being there." In the time since Noah made that statement, Facebook has roughly doubled in value. As of this writing, Facebook's market cap is $190 billion dollars. So Noah's true opportunity cost of getting fired today is roughly $190 million. Ouch. Today Noah Kagan is the CEO of a company called AppSumo.
How would you feel knowing you lost out on a $200 million fortune? Could you recover and move on?