Someday when you're a billionaire, you will likely need to make a trip to New York City. Maybe you'll have a business trip, or maybe you'll be there to catch a show and execute a multi-day shopping spree. Whatever the reason, you're going to need a place to stay. And as a billionaire, you can't just stay in any old luxury hotel. You'll want the best. Actually, you'll want the best of the best of the best. So where does a billionaire in New York hang his or her hat at night? The answer is simple: The Ty Warner Penthouse at Four Seasons Hotel New York.
What makes the Ty Warner Penthouse so amazing? Well, first off, it's located on the 52nd floor of Four Seasons Hotel New York. Actually, it's not just located on the 52nd floor, it's the entire floor. Furthermore, it took seven years to design, plan and build the 4,300 square-foot luxury masterpiece. Legendary architect I.M. Pei actually came out of retirement to work on this project exclusively for the hotel owner, Ty Warner. In total, $50 million was spent to create this hotel masterpiece from scratch.
The end result is quite literally a castle in the clouds. A castle that will set you back $50,000 A NIGHT. That might sound like a lot (and the price is strictly non-negotiable), but keep in mind that you are a billionaire! $50,000 per night to you is like $100 to rest of us 🙂
So what do you get for $50,000 per night? Well, first off this is the actual view from the master bedroom: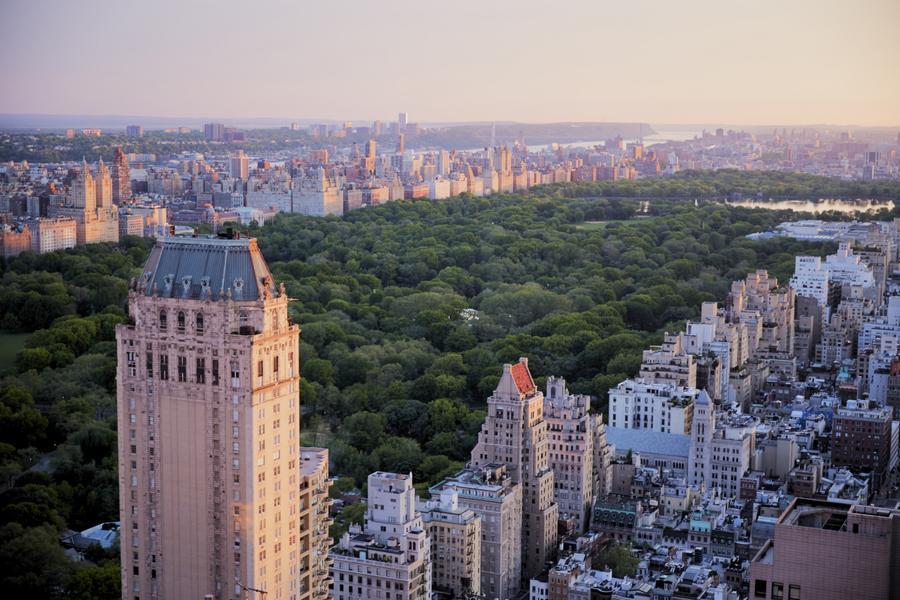 Here's the bed you'll be sleeping in: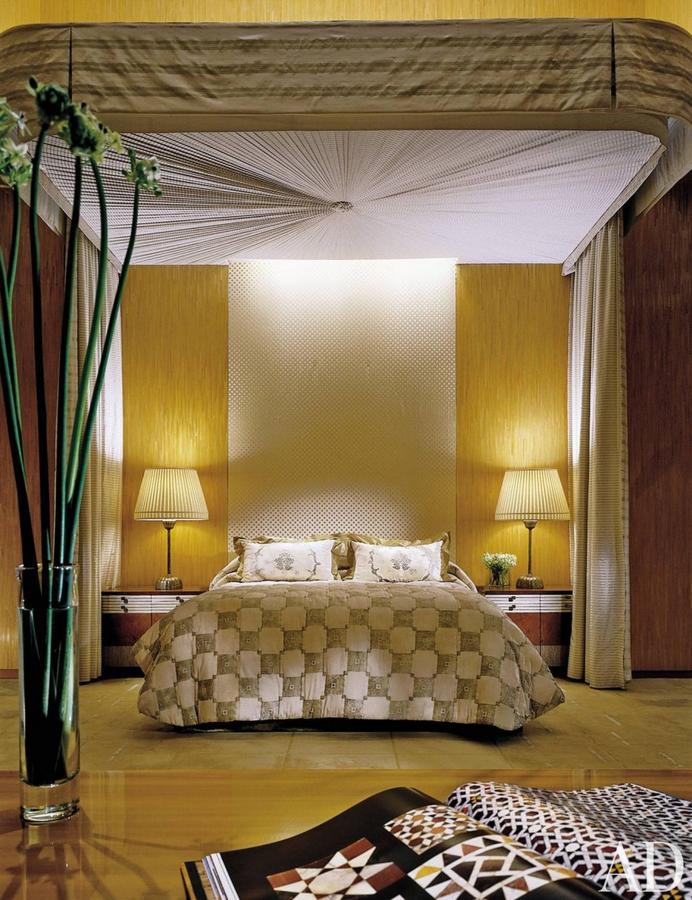 When you need to use the facilities, here's where you'll be "going":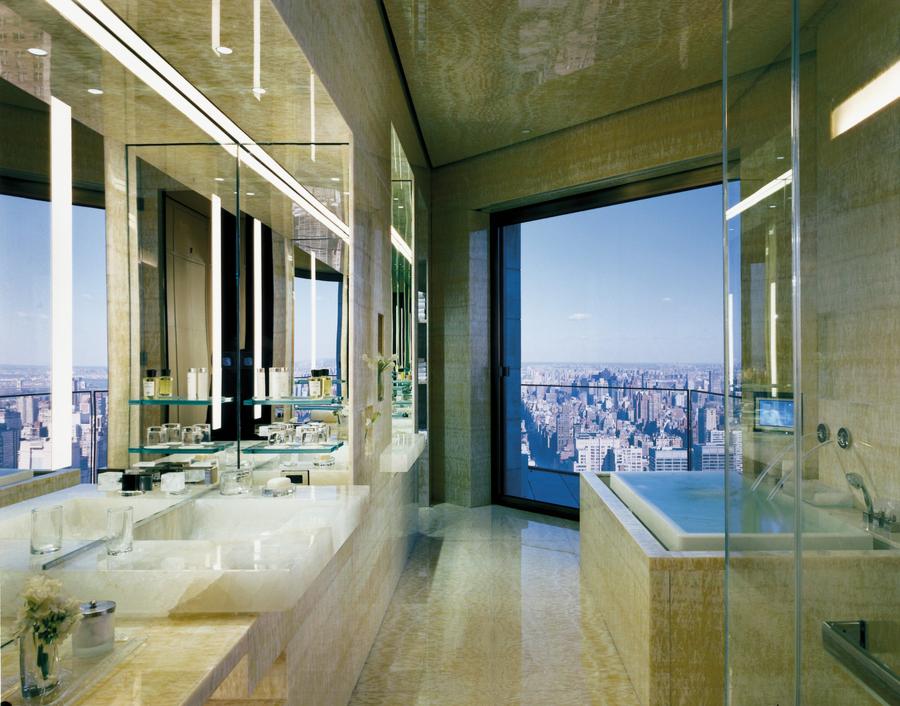 Here's a better view of what you'll see out another bathroom window:
If you plan on having company over, you can entertain them in the living room: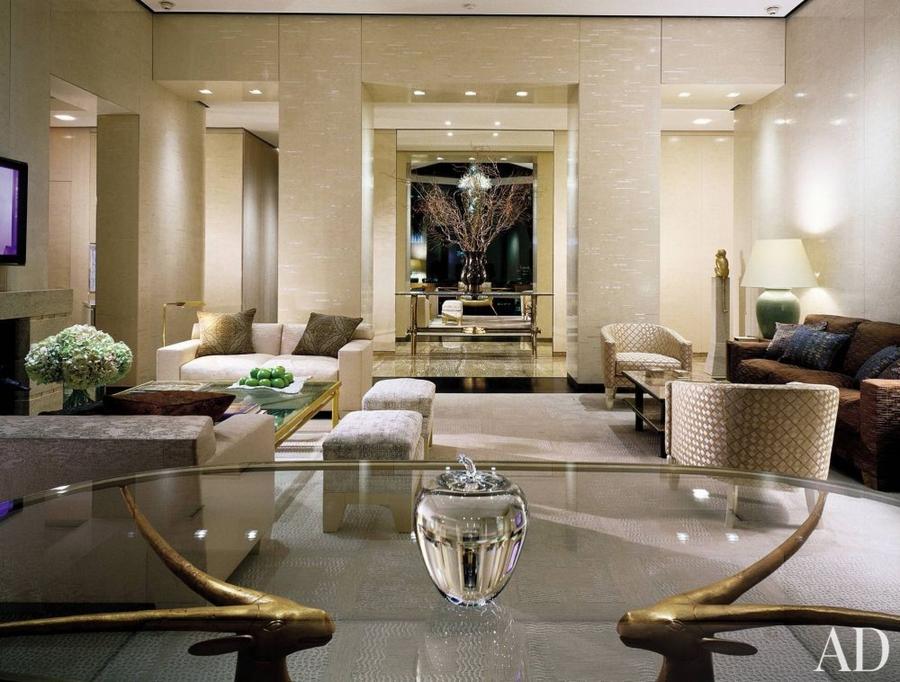 Share a meal with friends here: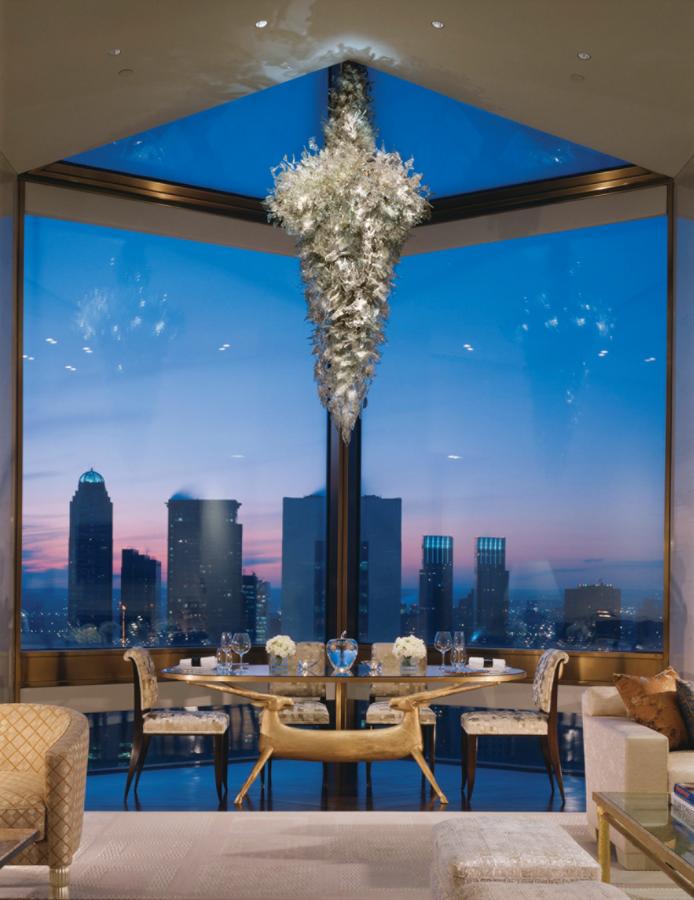 Maybe after dinner, you'll retreat to your 700 square-foot private library to enjoy a cocktail: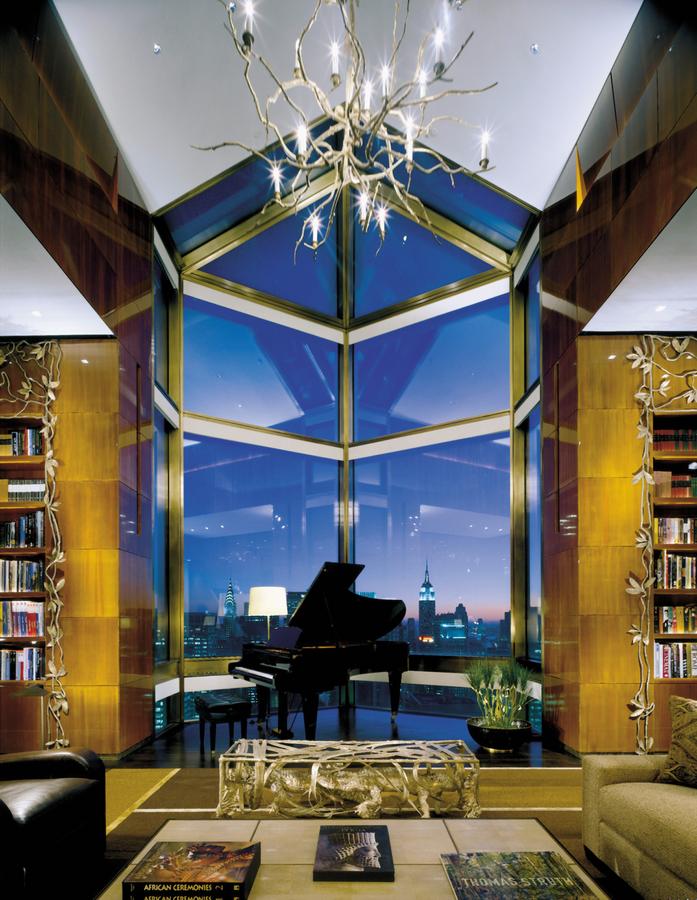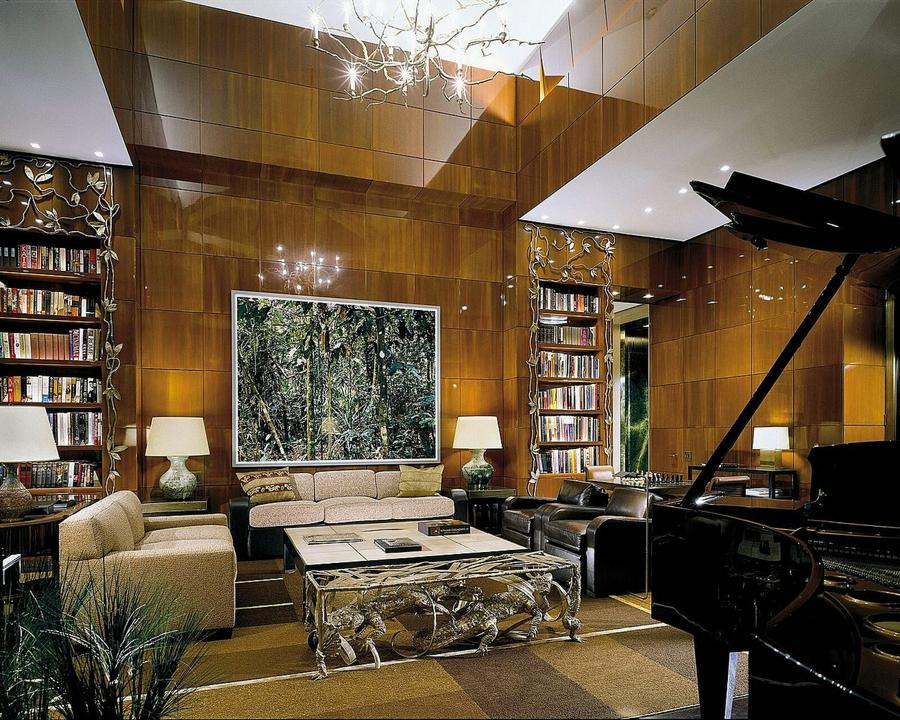 If all that isn't enough, the Penthouse also features 4 individual balconies, giving guests 360 degree panoramic views of the city. There's a "Zen" room for mediation and general head-clearing. A private spa and a room that's exclusively used for eating breakfast. A powder room, and a dressing room that can fit two sets of wardrobes.
Guests of the Ty Warner Penthouse are shuttled to and from the hotel in a hotel-owned Rolls Royce. I'm guessing if you needed a ride to that Broadway show, they'll make the Rolls available for that as well. You will have your own dedicated Guest Relations Manager, and complimentary spa treatments that can be done in-suite or at the hotel's L. Raphael spa. And if you feel like working out, the hotel will happily arrange for a personal trainer to help you break a sweat in the Penthouse.
Oh and don't worry, you'll also have complimentary international newspapers delivered to your door each morning in case you want to do a crossword puzzle while you eat breakfast in the breakfast room.
What About Non-Billionaires? Where should they stay when visiting NYC? Ok so look, there's a small chance that some of the people reading this article will never be able to afford $50,000 per night for a hotel room. That's the bad news. The good news is that the Ty Warner Penthouse isn't the only thing that was recently renovated at Four Seasons Hotel New York. The entire property recently underwent a $120 million renovation. All 368 studios and suites were carefully curated by Ty Warner himself and offer New York City luxury at a price that is much more approachable for us average non-billionaires. And by "approachable", I mean starting at around $875 per night. But anyone who has stayed in NYC recently will tell you that's actually not such a crazy price for this level of luxury accommodation. Here's what a "Cosmopolitan Junior Suite" would look like for $875 per night in August:
And btw, if you're wondering why the name "Ty Warner" sounds familiar, it's because Ty is the multi-billionaire founder of Beanie Babies. He's also one of Celebrity Net Worth's favorite billionaire stories.
Ty dropped out of college after one year to pursue an acting career. After not making it in Hollywood, he moved to Chicago where he took a job at a toy company called Dakin. He went on to work at Dakin as an executive for 20 years. In 1986, Ty quit his job and took a prolonged vacation in Italy. It was on this vacation that he realized he wanted to start his own toy company. Upon returning to the US, Warner mortgaged his house and invested his life savings into founding Ty Inc.
His first toy was a plush, plastic-pellet filled stuffed animal.
Beanie Babies, as the toys were eventually called, hit the market in nine varieties in 1993.
Warner proved to be a naturally brilliant marketer. He used limited productions and secretive releases to build anticipation and create excitement around his line of dolls. The formula worked very well. So well that in 1995 alone, at the peak of the Beanie Babies craze, Ty Inc profited over $700 million.
But that's just the first part of the Ty Warner fortune. When Ty started raking in cash during the mid 90s, he began diversifying his portfolio by purchasing luxury hotels around the world. Today Ty Warner Hotels and Resorts owns and operates Four Seasons Hotels in New York and Santa Barbara, a resort in Kona Village Hawaii, a country club in Montecito California, a golf course in Santa Barbara, a luxury resort in Los Cabos, Mexico and more.
Hence the "Ty Warner Penthouse" at Four Seasons Hotel New York. He's not just a namesake, he's the owner.