Being forgetful is an annoying but usually harmless quality. People forget keys, wallets, jackets… even $220,000 cash in the back of a cab! But for the most part forgetting about something for a while isn't a huge deal. That is unless you are the California mother who somehow forget to check the results of her lottery ticket for five months and was just 25 days away from forfeiting a $23 million prize! And the way she was finally discovered is truly unbelievable…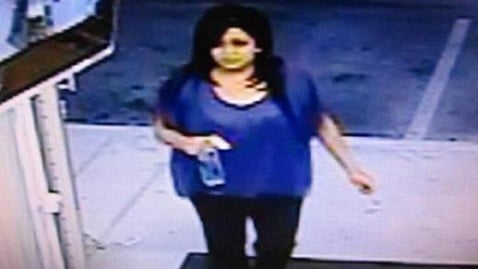 This latest crazy lotto story comes just one week after we heard the incredible story of 22 year old Sandeep Singh who was working two jobs to support his single mother, and was dumped by the love of his life right before winning a $30 million jackpot. Today we are learning about a woman in California who purchased a lottery ticket in Palmdale California that turned out to be worth $23 million. The only problem was, she never checked to see if the ticket was a winner. In fact, she forget about the ticket altogether for more than five months!
Even more incredible than this woman's forgetfulness is the way she was finally discovered. With just 25 days to go before California lottery officials would be required by law to forfeit her prize, a local newspaper ran a story about the lost ticket with a surveillance camera photo of the woman. Amazingly, her very own daughter saw the newspaper by random luck at a convenience store, snapped a photo of the article and sent it to her mom. After receiving the cell phone picture from her daughter, the absent minded woman retrieved the $23 million winning ticket FROM HER CAR DASHBOARD where it had been for five straight months!
How dumb must this woman feel? I hope she buys her daughter something really nice!