Some people are extremely well-prepared for an emergency, whether that means a natural disaster or an impending zombie apocalypse. While many have taken basic steps, like stocking up on food and water, others have taken things a bit further, spending millions of dollars to ensure their own safety if and when something catastrophic actually does happen.
Now millionaires who want to be sure to survive anything that comes their way can purchase an underground bunker in Tifton, Georgia (about three hours southeast of Atlanta) for $17.5 million! The bunker is located 45 feet underground and can house up to 20 people. The biggest selling point is that this bunker is built to withstand a nuclear blast up to 20,000 tons.
It has been described as "the only hardened and privately owned underground bunker in the United States today" and features seven luxury apartments. The private, secure residence comes with a secure Internet connection and a common area with a 15-seat movie theater.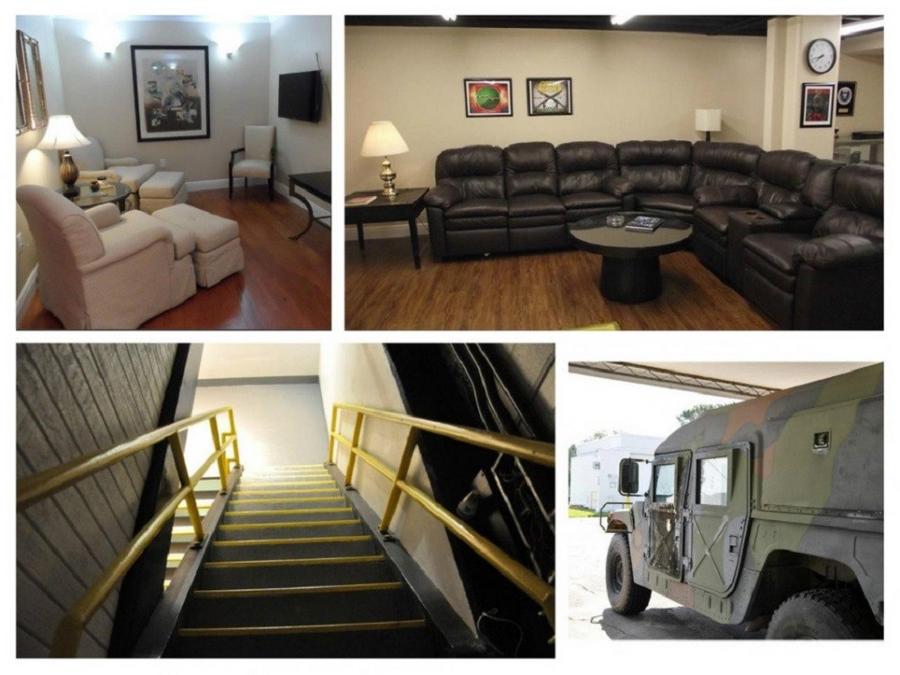 The property was originally built in 1969 and then was brought up to government standards in 2012. For $17.5 million, the property also features an outdoor firing range and decontamination showers for when you get back inside. Although it may seem expensive, the asking price is a small price to pay for surviving the end of the world.
If you don't have all of the money up front, the bunker can be had for $3.5 million down and $66 thousand per month for the next 30 years. Of course, if the end of the world comes early, you won't have any more monthly payments to worry about.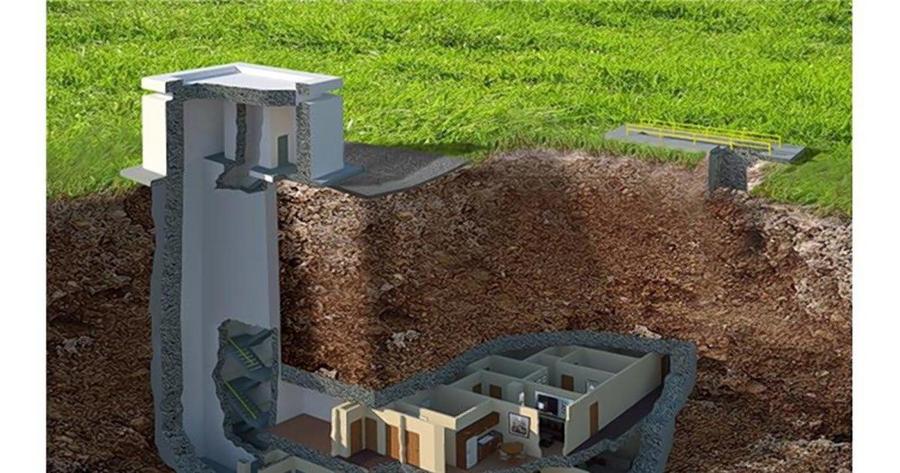 The Georgia bunker is not the only underground property that has been listed for millions of dollars. In 2013 a Las Vegas home with a 15,200 square foot "basement" was listed for $1.7 million. The bunker is basically a home underneath another home and is buried 26 feet underground. It was built to withstand a nuclear blast in 1978 due to fear of the Soviets wiping out humanity. It features a swimming pool, two Jacuzzis, a putting green, a bar, a dance floor, and adjustable light settings to simulate night and day.
If you can't afford to pay the $17.5 million for the Georgia bunker, check out the underground luxury condos in Kansas. For about $2 million, you can own a condo built in an abandoned missile silo with access to a pool, library, and movie theater. The condos were a project of the developer Larry Hall, who also had plans to retrofit three other Cold War-era silos. The best part about these condos is that they are "guaranteed" to survive doomsday!
It is generally a good idea to be well-prepared for an emergency situation, but is spending this kind of money really necessary? This is the concept of insurance being played out to the extreme, and could actually prove to be worth every penny someday.