The controversy surrounding the death of Prince is boiling over in the celebrity world, resulting in a $5 million lawsuit.
A "desperate attention-seeker" is how comedian Arsenio Hall describes singer Sinead O'Connor in a defamation suit filed against her after she claimed he was giving Prince drugs and had drugged her. In response, O'Connor is telling Hall to "suck my d**k."
Hall's legal move was birthed from accusations by O'Connor made just a week after Prince was found dead in his Chanhassen, Minnesota estate.
Hall, who carries a net worth of $5 million, is a known friend to the late legend, but O'Connor details a more toxic relationship in a May 2 status update.
The social media post in question described the late musician as a "long time hard drug user" who "got his drugs over the decades" from none other than Hall.
"Two words for the DEA … Arsenio Hall," wrote O'Connor, who additionally suggested that the actor had previously drugged her as well.
The post continues with O'Connor detailing Prince's alleged drug use and Hall's involvement, including mention of her past encounter with the actor.
"Anyone imagining Prince was not a long time hard drug user is living in cloud cuckoo land. Arsenio I've reported you to the Carver County Sherrif's [sic] office. Expect their call. They are aware you spiked me years ago at Eddie Murphy's house. You best get tidying your man cave."
A rep for Hall was quick to respond to the bold accusations made by the Irish musician, calling them "absolutely false, ridiculous and absurd."
The next course of action? Hall filed suit in the Los Angeles Superior Court.
Hall's complaint suggest that O'Connor is a "desperate, attention-seeker… now known perhaps as much for her bizarre, unhinged internet rants as for her music."
In the suit, Hall denies O'Connor's accusations, claiming that he has never supplied Prince with illegal drugs. Additionally, court documents filed by the comedian's lawyers, Marty Singer and Lynda Goldman, show that Hall claims he hasn't had contact with O'Connor for 25 years and that he never drugged her.
O'Connor, who commands a net worth of $6 million, has garnered attention in the past by way of social media, often being described as outspoken and even vulgar. In an open letter penned to Miley Cyrus, O'Connor suggested that Miley's message as a singer promoted prostitution. She also criticized both Rolling Stone and Kim Kardashian after the reality star appeared on the magazine's front cover.
Additionally, O'Connor told a Norwegian media outlet in 2014 that Prince once got violent with her. Following the success of her Prince-penned song "Nothing Compares 2U," she claims the singer became mad when she would not heed his suggestion to tone down the use of vulgar language in interviews.
"He packed a bigger punch than mine," said O'Connor of the incident, although she later said her comments were misinterpreted. Prince denied all of O'Connor's accusations.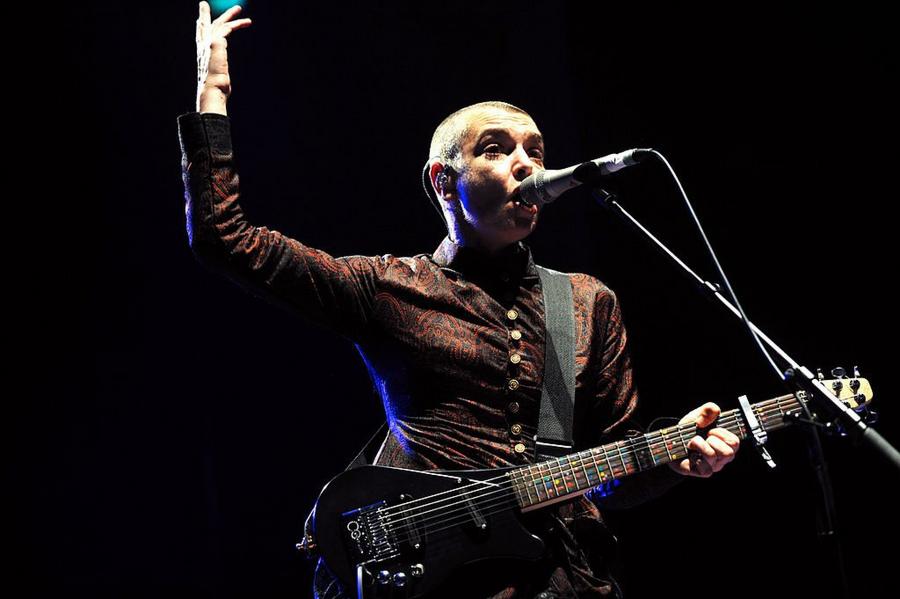 FRED TANNEAU/AFP/Getty Images
Quick to respond to Hall's filing, O'Connor said that she was "amused" by the $5 million lawsuit on another Facebook post, which begins, "REGARDING ARSE-INIO HALL'S LAUGHABLE THREATS."
"I'm more amused than I've ever dreamed a person could be and look forward very much to how hilarious it will be watching him trying to prove me wrong," wrote O'Connor.
She continues the post by implying that she has already spoken with authorities. "I'm also very happy to notice that the DEA have taken me seriously enough to be thoroughly questioning all of Prince's friends and aides from the last thirty years as to his KNOWN history of hard drug use and where he obtained his drugs."
The singer ended her Facebook post by writing, " I do not like drugs killing musicians. And I do not like Arsenio Hall. He can suck my d*ck. That is if he isn't too busy sucking someone else's d*ck."
Prince's death is currently under investigation.