It's a cliché nowadays to talk about how video games aren't just a waste of time and money, and that if you're lucky it's easier than ever these days to turn playing video games into a lucrative full-time gig. But for those of us not accustomed to the world of big money live video game streaming, it can still provide a bit of a jolt to see something like streaming star Tyler "Ninja" Blevins making around half a million dollars a month just playing Fortnite (sometimes accompanied by Drake) for his millions of subscribers.
Speaking recently on CNBC program Squawk Alley, Blevins offered his own theory on why his popularity seems to be growing all the time, and it has to do with a blend of video game prowess and old-school entertainment chops:
"I think that I offer a combination of high-tier game play that they really can't get with a lot of other content creators. It's very difficult to be one of the very best at a video game. I'm very goofy; if you ever watched any of my streams or YouTube videos, I do impressions and stuff like that all the time and just crazy shenanigans. I think the combination of that [game skill and entertainment] is really fun to watch."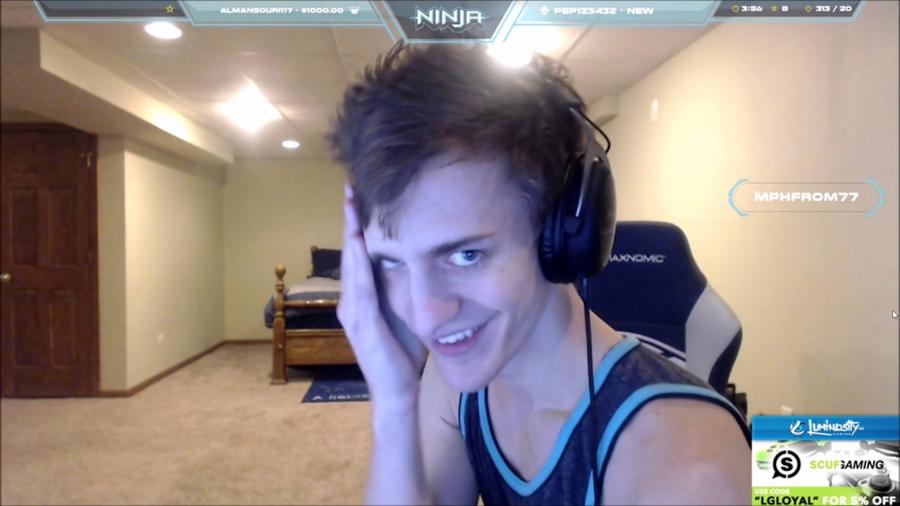 As of this writing, Ninja has more than 3.8 million followers on Twitch, and more than 5.4 million subscribers on YouTube. It's donations from these viewers and viewers who watch his streams through Amazon Prime as well as paid subscriptions that constitute much of the game streamer's income. When you add it all up, it's an enormous income. Ninja is reportedly raking in at least $500,000 per month! And assuming his popularity continues to grow, that's only the beginning. As of this writing, Ninja's net worth is on pace to exceed $6 million by the year's end.
Blevins also has a theory on why his specialty, Fortnite, has experienced such a quick flash of popularity:
"The fact that it is free to play is super huge, and it's already across all the [major] platforms. Just accessibility and how friendly the game is, they are just hitting every single mark perfectly."
Ninja and Fortnite's popularity continues to be on the rise, and only the future knows how lucrative video game streaming could ultimately prove to become.