Lots of people like to call themselves living legends. Even more like to think they are living legends, but there are actually very few. Former NHL great Wayne Gretzky is indeed a living legend that will forever be remembered as one of the greatest hockey players to ever live. It's a shame that guys like him played back when the money was nothing like it is now. Had he played now he would be worth a lot more than the $200 million he is currently worth.
The Great One didn't do bad during his playing days. From 1990-98 he made $93.8 million from hockey and endorsements. In his post-playing days he has made a series of investments that paid off in the long run. Should he ever sell his five-bedroom mansion in Thousand Oaks that will count as another investment that paid off.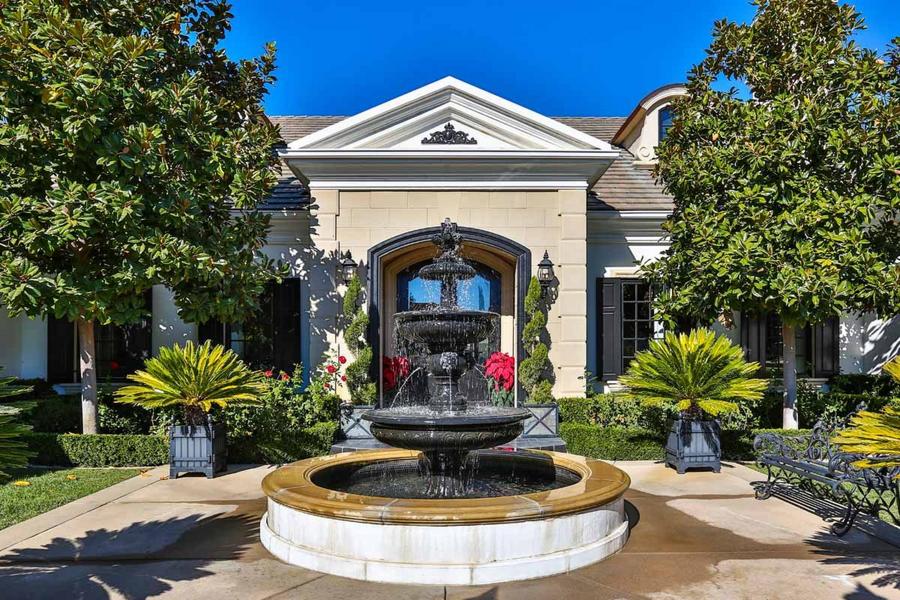 Gretzky recently dropped the price tag on the 8,700+ square foot mansion from the $10.5 million price he listed it at in 2014 down to $8.2 million. While that is a significant drop, should it sell at that price he'll still make a pretty penny.
When he bought the place in 2009 he only paid $2.8 million for it.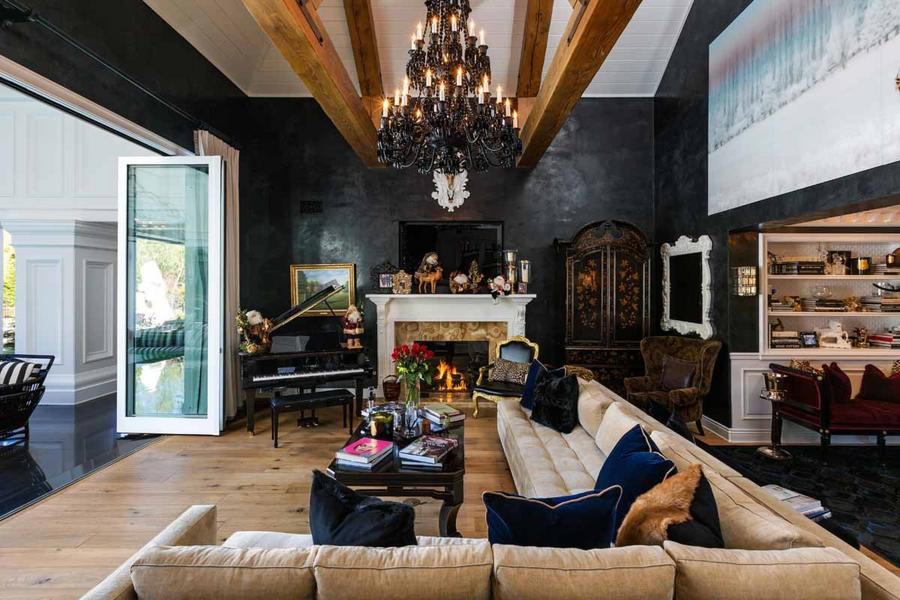 The house was built in 2006 and has five bedrooms along with six full bathrooms, because it can be so frustrating when you have to wait to take a shower, right?
The design definitely had elegance and space in mind with features like the coffered ceiling in the dining room.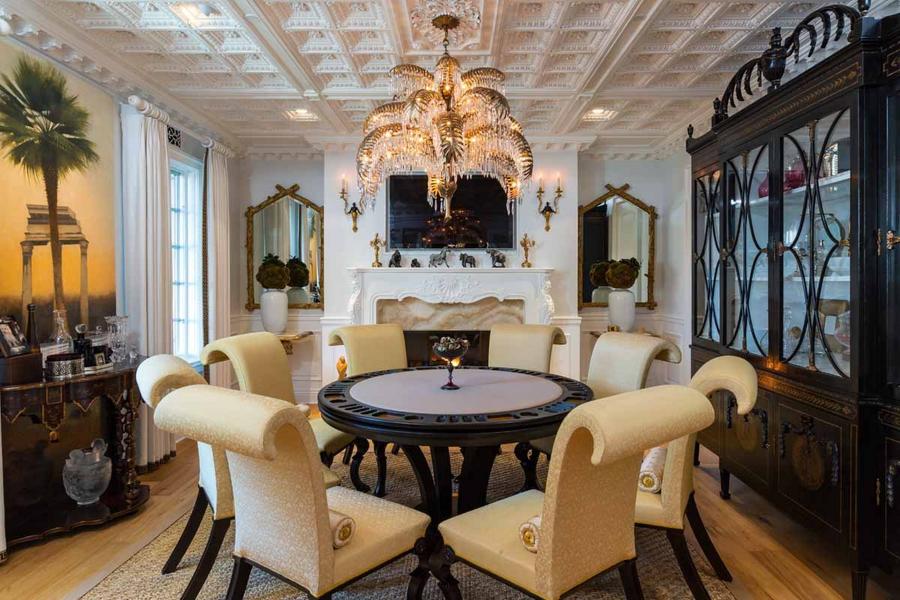 The office alone is bigger than the apartment he probably had when he first started playing. Like most of the other rooms in the house it comes with a fireplace. If you are a hockey fan, maybe for a few extra dollars he'll even leave the portrait.
You never know…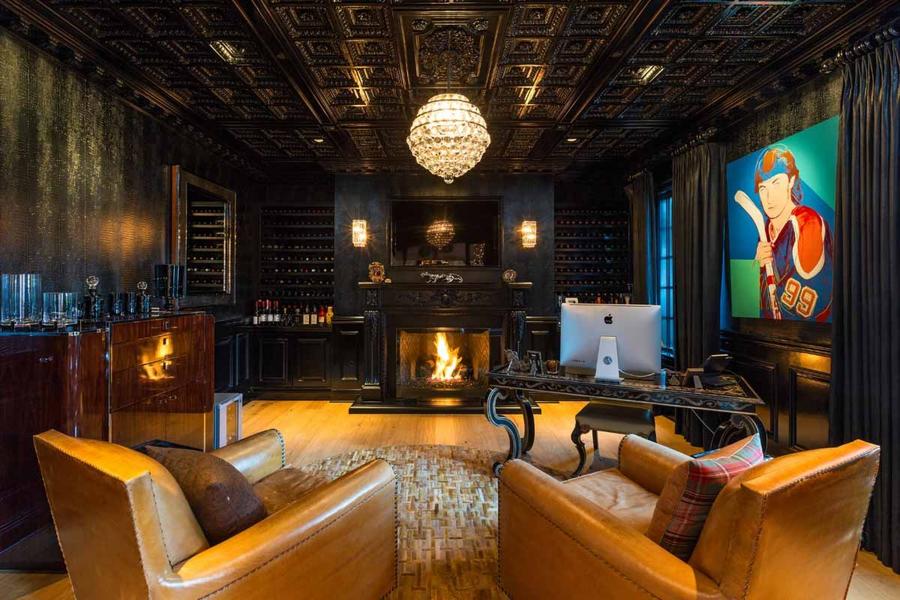 Like many mansions, the place is perfect for entertaining. The living room flows easily from an indoor space to the outdoors where there is a full kitchen ready for you to explore your inner-grill chef while the kids and your guests play in the pool.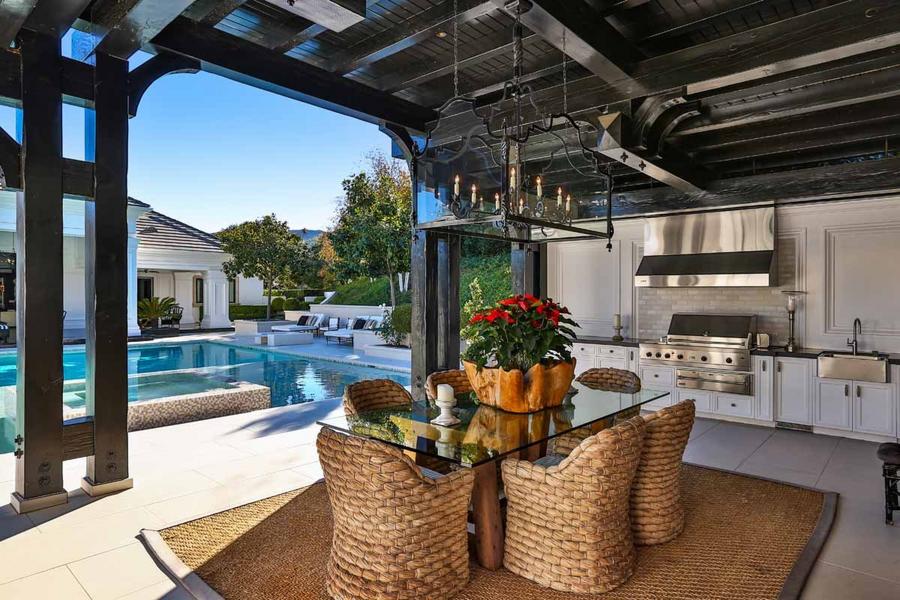 The master bedroom is certainly fitting for someone with the nickname "The Great One." If you can put a down payment of $1.639 million and handle the payments it can be yours! Wait–but what about the bathrooms?
For that kind of money the bathrooms better rock…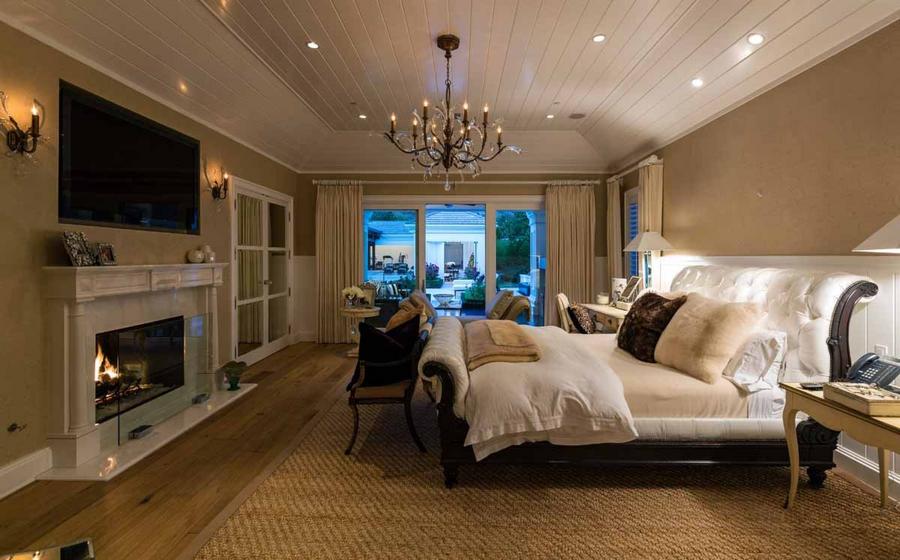 …which they do!
You have a shower where you can host a small party, a tub large enough to lounge in for hours, and a wood sauna to help you relax and sweat away your troubles.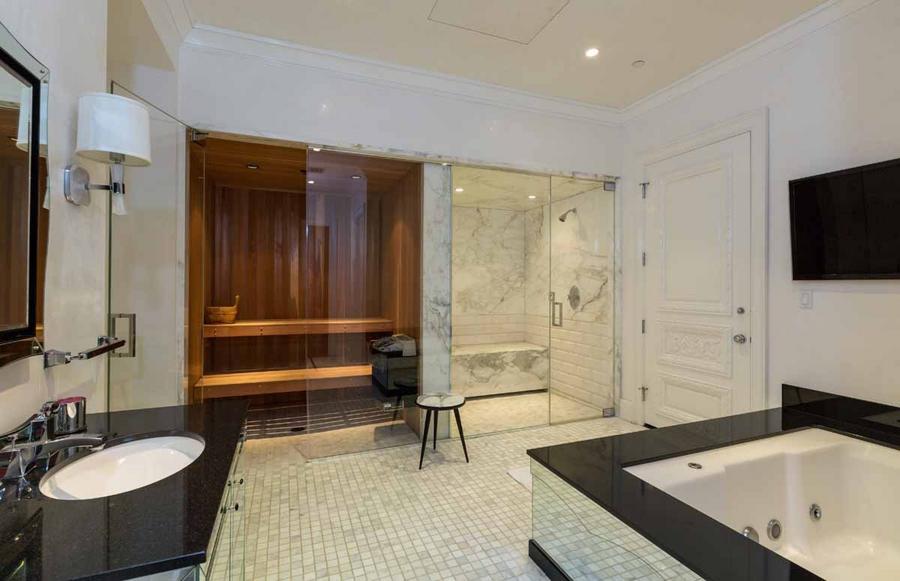 Should you need a little more relaxation you can just out to the backyard and enjoy the hot tub set into the pool.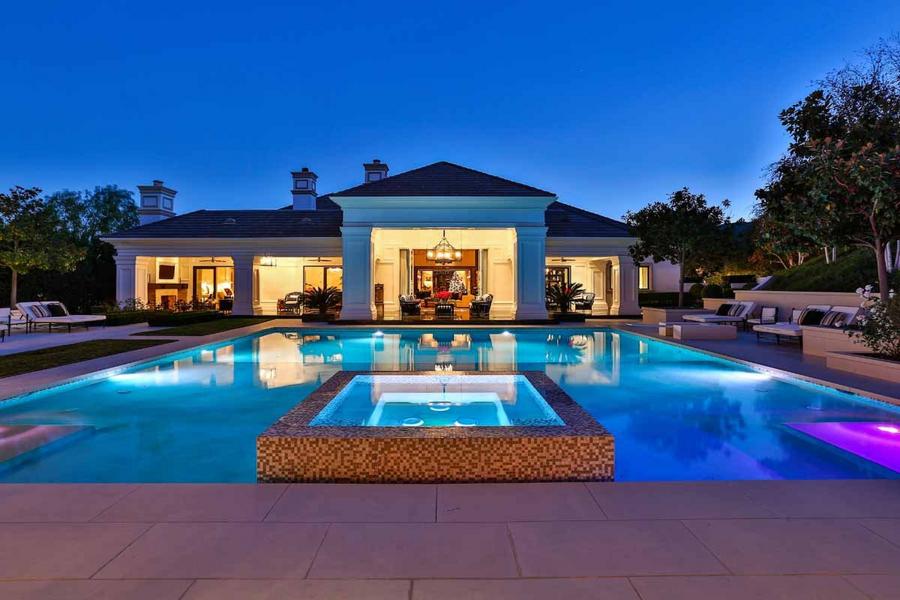 With a place like this your family and every friend you thought you had and some you didn't you had will call you the "Great One" or anything else if you let them come out and stay for a little while.
Don't worry. If you don't want them there the home is protected inside the gates of the Sherwood Country Club.