If you have ever watched one of the Kardashian reality television shows, Real Housewives of New York City, or any of a number of shows based in New York City, you have probably thought for at least a moment how nice it would be to live the life. While the subjects of all these shows make life as part of high society appear full of drama, you could navigate the social circles with ease, right?
You just need an appropriate home to call your own—and you are in luck! The perfect place has recently come on the market. It's a 2900 square foot penthouse suite on the Upper East Side of Manhattan on top of the historic Lowell Hotel.
Oh—and it will only cost you $300,000 a month. Que the theme song to The Jeffersons.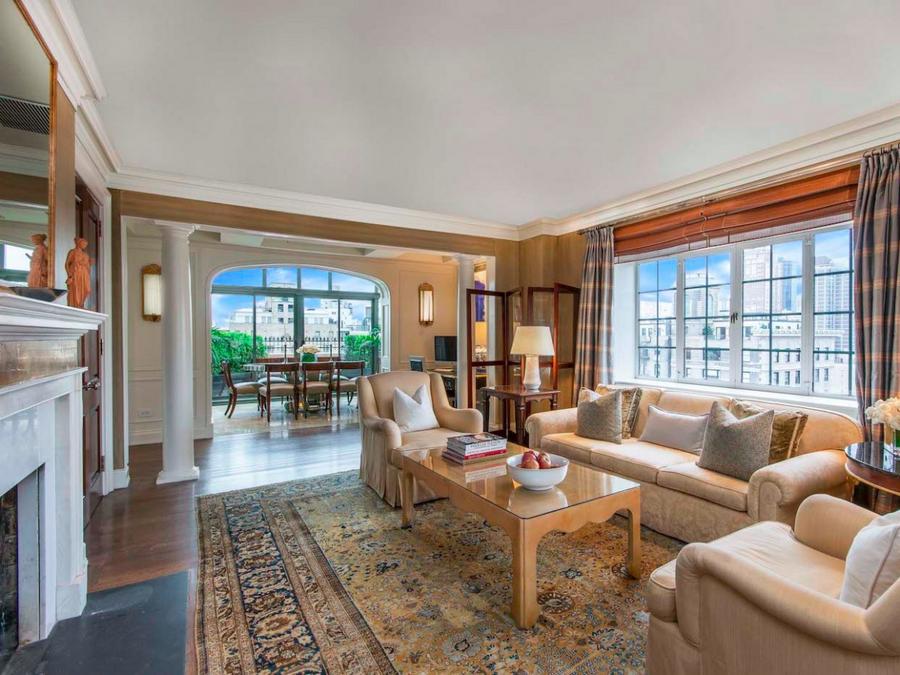 For the measly price of $300K a month you can enjoy a fully furnished apartment complete with three bedrooms and three bathrooms, five landlines, and all the usual amenities for those living the high life. Want room service for your or your pet? It's available along with laundry, twice a day turn down service, Wi-Fi, and packing/unpacking service.
Should you actually want to cook instead of ordering room service for you and Fido beware of the view. You may find it distracting as you make a grilled cheese sandwich.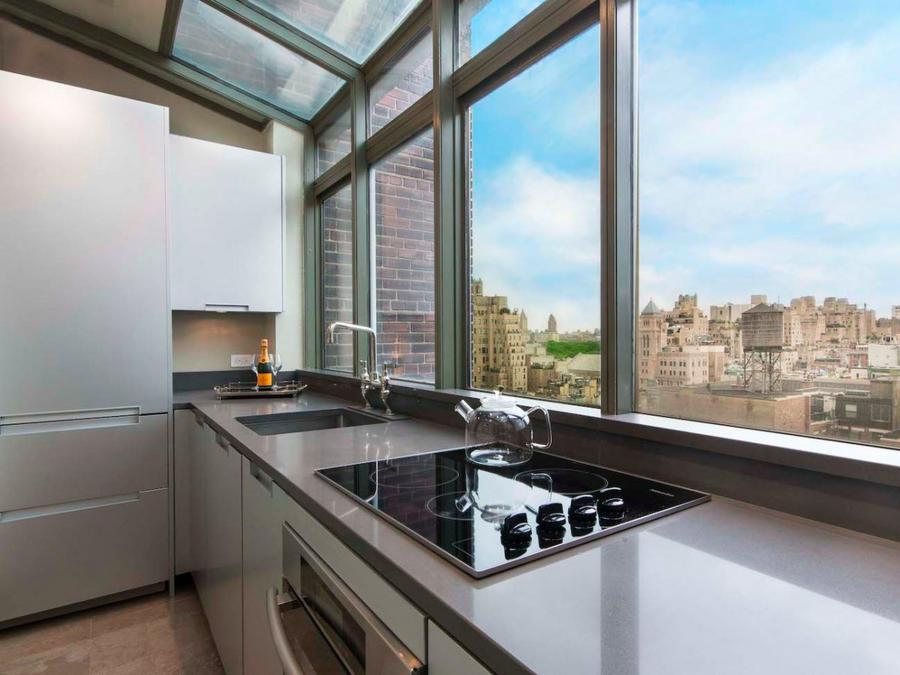 "It has the warmth and elegance of a beautiful, private residence within the complete comfort of a five-star boutique hotel," listing agent Therese Bateman, of Brown Harris Stevens.
Yes, that is Italian marble in the bathroom.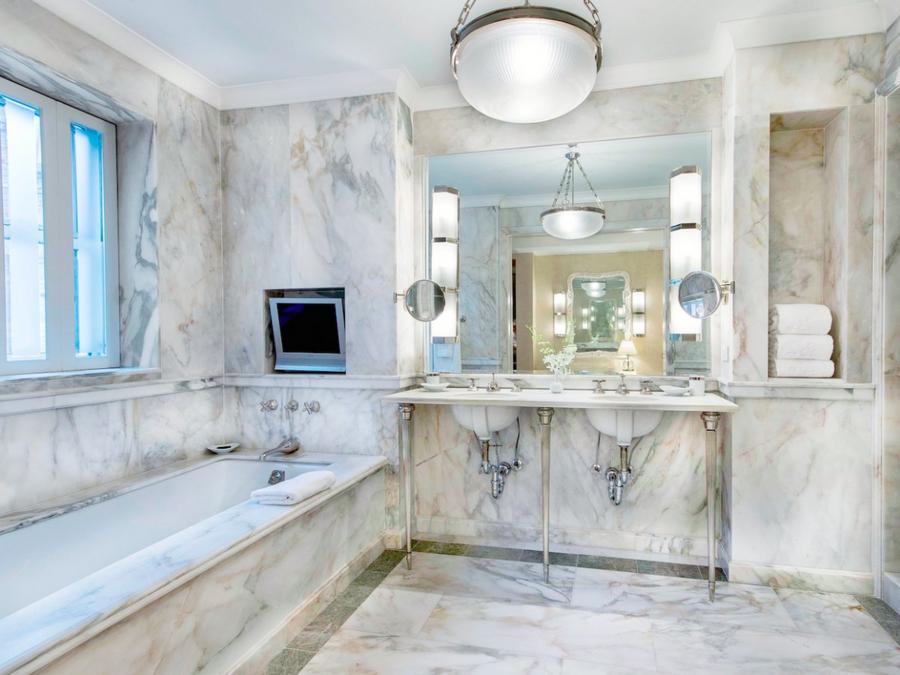 Does it seem like it may cost a bit much? A house or apartment of comparable size will cost you around $7 million in New York City.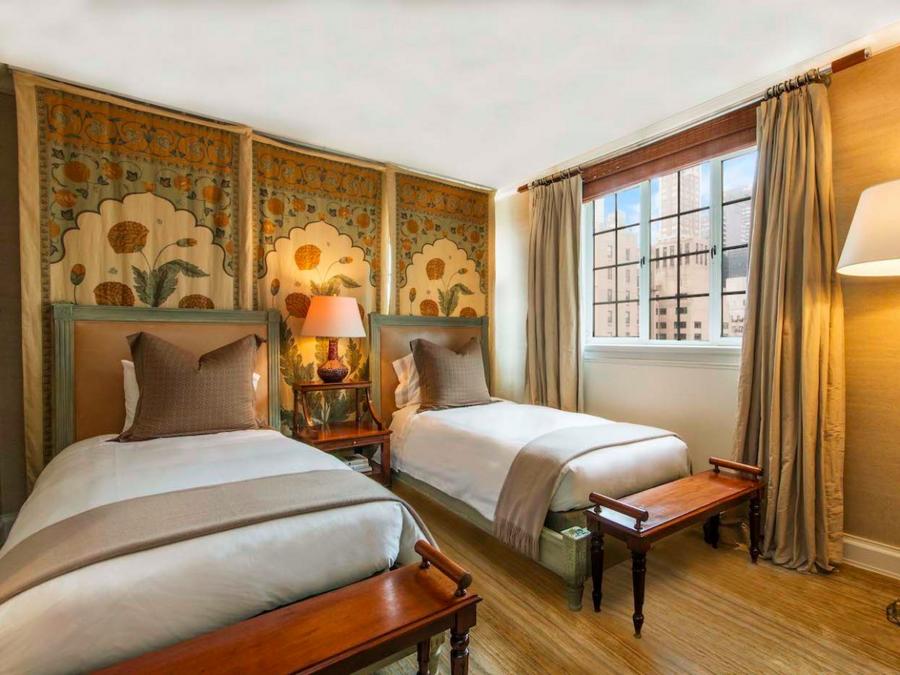 No one said living the high life was easy!