Nine Inch Nails is known for the kind of music that often has an edge to it. No–more like a serrated edge. So it might surprise some that the band's front man Trent Reznor owns a stunning architectural oasis in Beverly Hills. Even better: This amazing property is going for a relatively reasonable $4.4 million.
Yes, yes, the obvious question is: 'Since when is $4.4 million a reasonable price for a house?' When you think about all the design features contained in 1663 Summitridge Drive, you might actually agree that it is a good deal.
For starters, the 4,300-plus-square-foot property has a lot of the popular features of luxury homes in the area, like an infinity-edge swimming pool; arresting views of both the city and verdant surrounding canyons; and lush cooling gardens that also help create a getaway feel. The two-story house also has five bedrooms and four sleek modern bathrooms. The master on suite that leaves tradition behind, but with its illuminated stone wall and other features, there was no skipping comfort or style. It has a jaw-dropping spa-like bathroom, haute-boutique dressing closet and a private balcony furnished with a fireplace.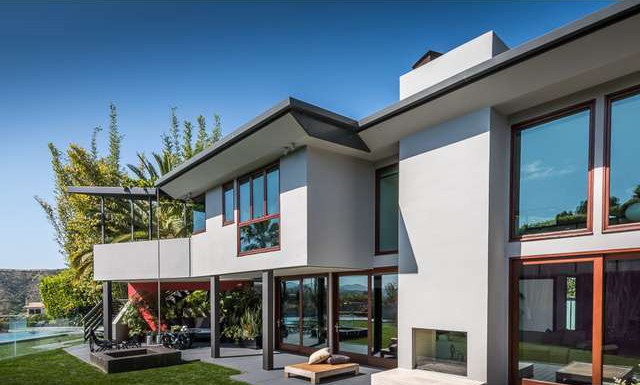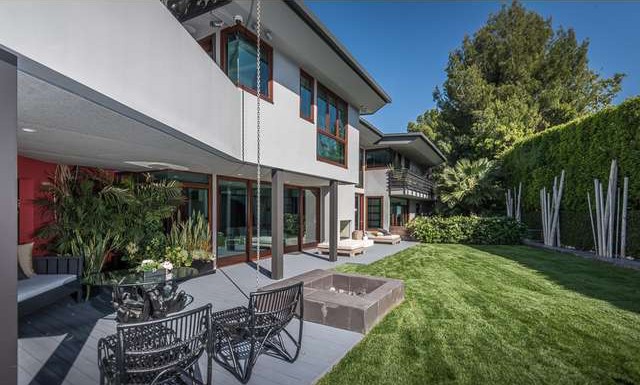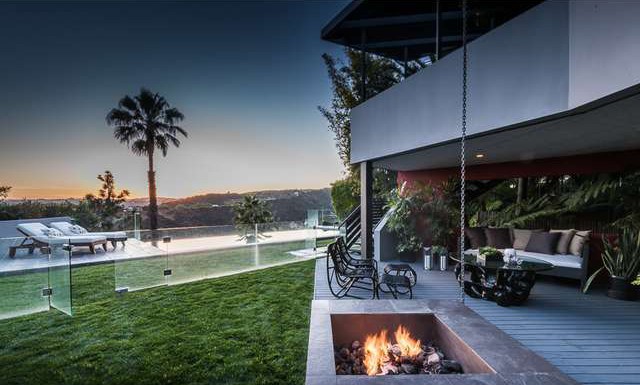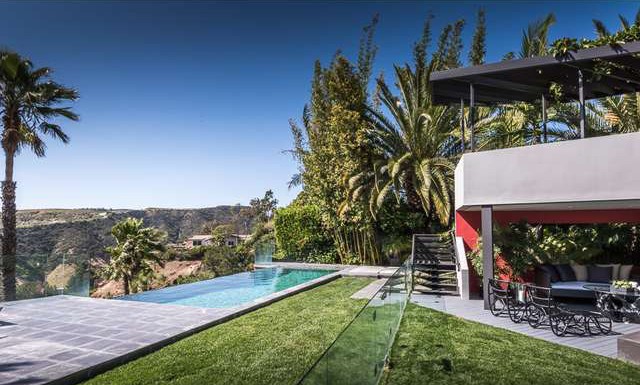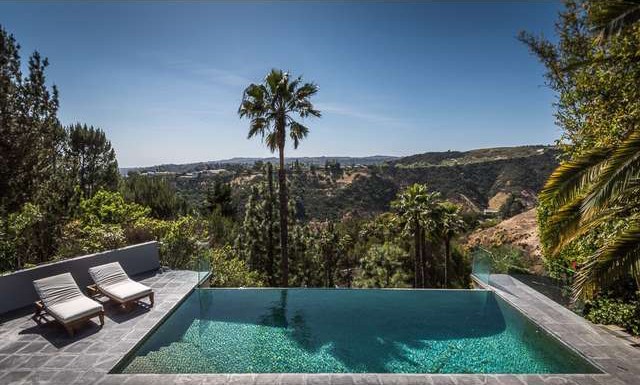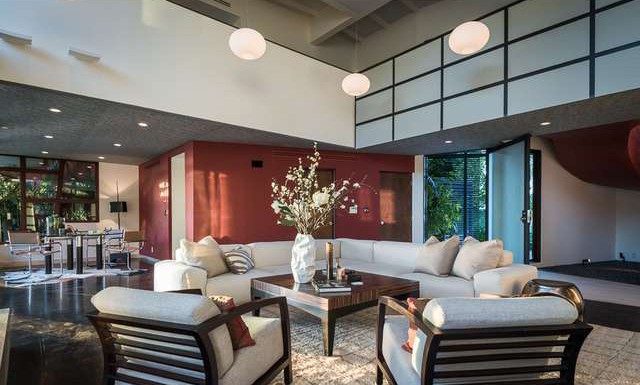 The great room and other common areas have easy access to garden-facing patios and terraces that will help everyone pass many a tranquil day or night. One patio is also equipped with a fire pit. (Perhaps it kept those vocal chords snug and warmed up during impromptu acoustic sessions?)
What helps make the house special is also the chef's kitchen, with its double oven and five-burner range. An experienced gourmand will have no trouble keeping a hungry family satisfied, and have party guests noshing through the night. French doors that tuck away lead to a dining patio with striking views of the area.